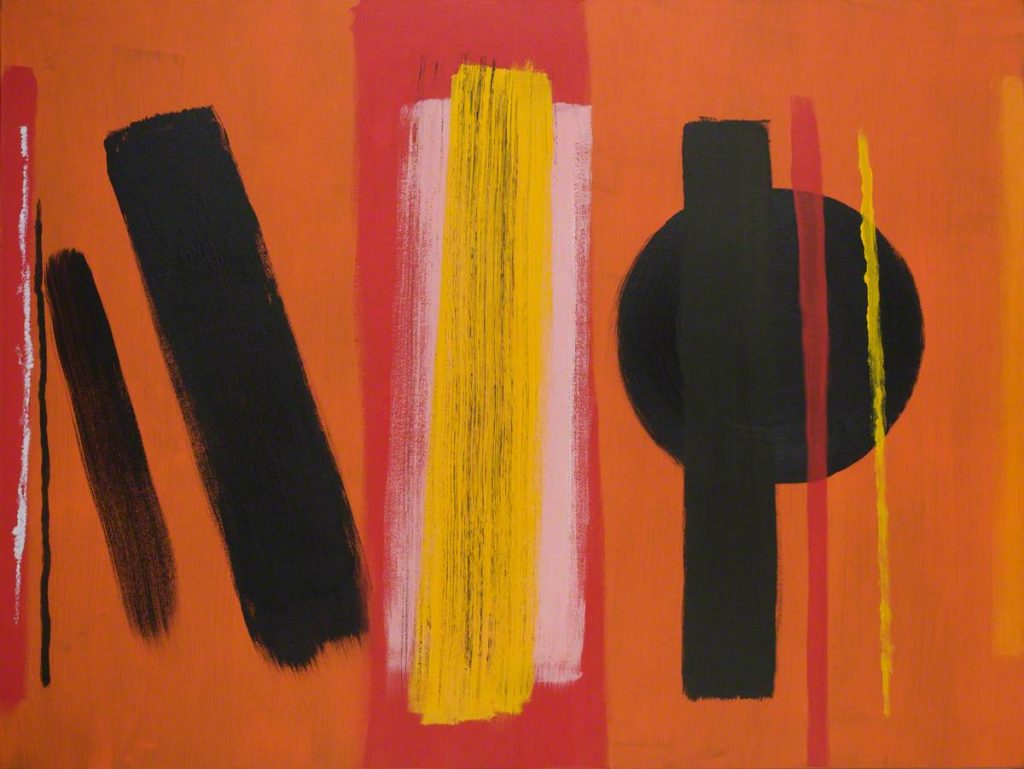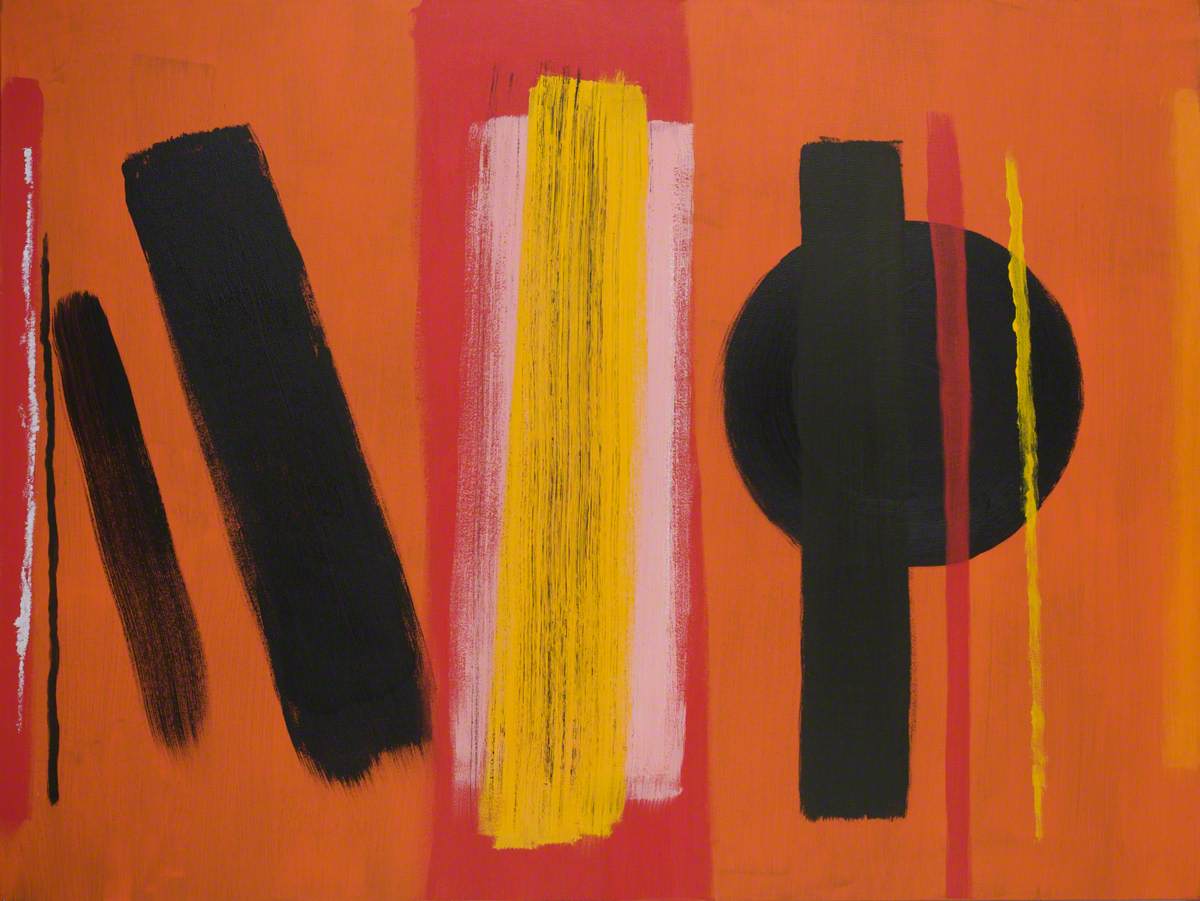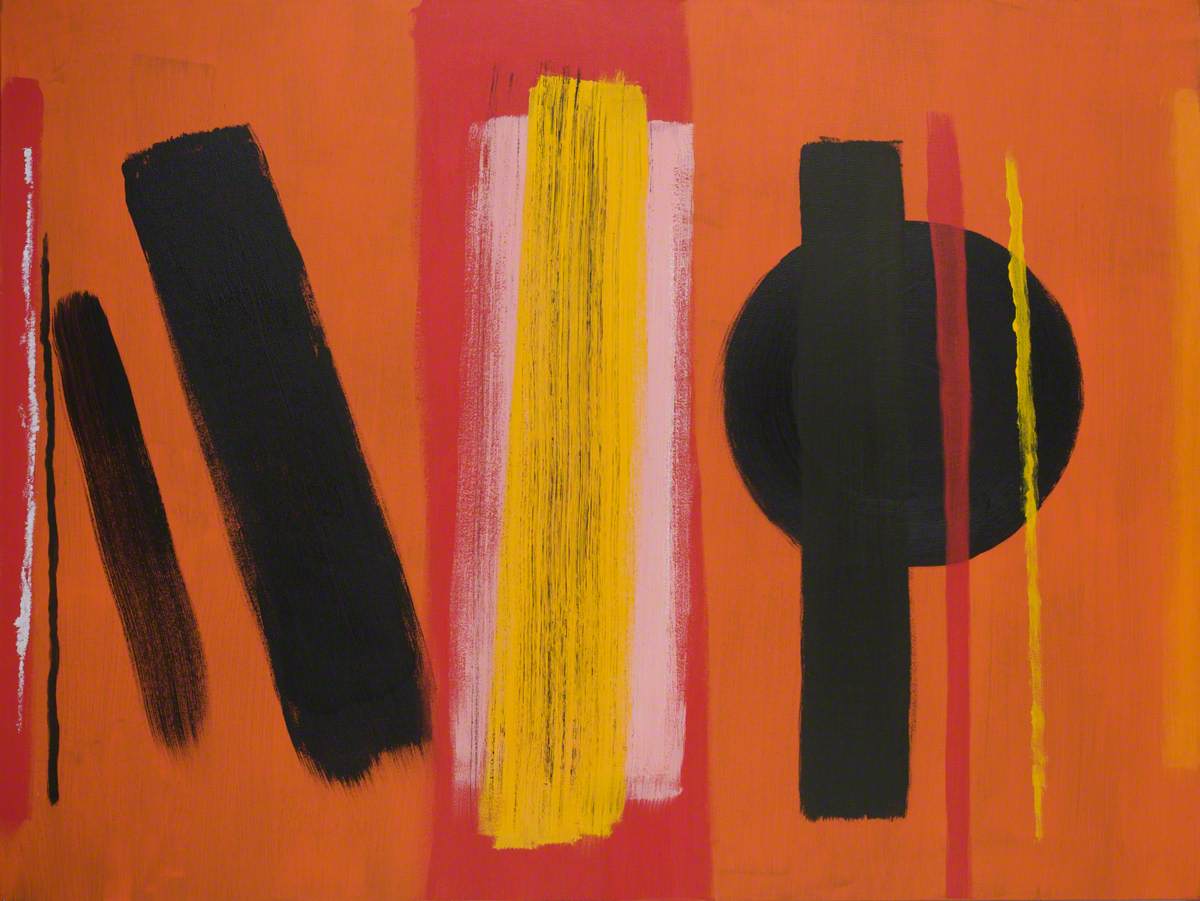 This year marks the 130th anniversary of the first ever Society of Scottish Artists exhibition. To celebrate this occasion, we will be showcasing a selection of works which represent the 130 year history which has contributed to Scottish art culture during this time.
In 1892 the Society of Scottish Artists held their first exhibition at the Royal Scottish Academy, Edinburgh. To mark this occasion, we are inviting SSA Members to respond to a selection of works from past, present and previously invited artists. All selected works will be exhibited in the 124th Annual Exhibition alongside the original artworks.
Members are invited to respond to one of the following works:
– Richard Demarco CBE, Kibble Palace Reflection, 1981, colour lithograph on paper
– Wilhelmina Barns Graham (1912-2004), Blaze, 2003, acrylic on canvas
– Bet Low (1924 – 2007), Merge and Emerge, 1961, oil on canvas
– Edvard Munch (1863 – 1944), Das kranke Mädchen, 1896, colour lithograph
– Eduardo Paolozzi (1924 – 2005), Nettleton, from Calcium Light Night, 1977, screenprint
– Philip Reeves RSA (1931 – 2017), Vertical Architecture, mixed media collage
– Auguste Rodin (1840–1917), Victor Hugo, plaster
– Frances Walker, Wet Hay, Harris, screen print
– George Wyllie (1921-2012), Locomotive Descending a Staircase, 1973, bronze
A £300 artists fee will be awarded to every successful artist to support the production of the work. Each selected artist will have three months to create the work and the final piece should be ready by 1 November 2022. Each completed artwork will be exhibited alongside the responding piece in this year's Annual Exhibition.
Each selected artist will be expected to provide an update on their process halfway through.
All selected works must be for sale
HOW TO APPLY
All entries must be submitted through Zealous HERE by the stated deadlines. Late applications will not be accepted.
Submissions are open only to SSA Members. If you are not a member you can join HERE
Each submission should include 150 words (max) on how you would like to respond to the selected artwork.
Artists must submit at least three supporting images of their work, a maximum of eight images. These might include sketches of the proposed work or images of past works and links to video or documentation.
Artists may submit to respond to a maximum of three artworks. Each artwork submission must be made under a new application.
If successful, entries made in this call count towards your maximum number of entries across all open calls for the 124th Annual Exhibition. (4 entries for Professional Members / 3 entries for Artist, Student and Graduate Members).
All proposed artworks should be no larger than 150 x 150 cm.
All selected artwork must be completed by 1 November 2022.
Artist, Student and Graduate members will be charged a commission of 40% on the sale price of all work sold in the exhibition.
Professional Members will be charged a commission rate of 35% on the sale price of all work sold in the exhibition.
Selected artists will receive a £300 artists fee to contribute to the production of the work. Artists will be required to invoice for this fee once selected.
Selected artists will not be required to show evidence of how the artist fee has been spent.
Selected artists will be required to sign a contact.
Artists do not need to be Scottish or have a Scottish connection to submit.
All selected works need to be delivered to and collected from the RSA by the artist or a nominated representative on the dates stated above.
KEY DATES
Open for entry: Friday 10 June 2022
Entry deadline: Thursday 21 July, midnight
Selection notification: Tuesday 9 August 2022 (previously 2 August – extended due to large number of submissions)
Artwork update: Friday 30 September 2022
Artwork Completion: Tuesday 1 November 2022
Artwork Delivery: Saturday 10 & Sunday 11 December 2022
Private View: Friday 16 December 2022
Exhibition open to public: Saturday 17 December 2022 – Tuesday 10 January 2023
Collection of unsold work: Thursday 12 and Friday 13 January 2023
ARTWORK IMAGES AND DETAILS
A minimum of 3 images per artwork should be submitted, a maximum of eight images. These might include sketches of the proposed work or images of past works and links to video or documentation.
A link to online video or other related supporting materials can be included in the submission. If the selection committee requires a password to view the work online, please ensure this is submitted along with the link.
Image files should be JPG or PNG and no more than 3MB large. The upload time will depend on your internet connection speed so please be patient. If you are having problems uploading your images please use image-editing software to resize your image to approximately 1600 pixels wide and then save as a new file.
Save your image files with the title of your artwork as the file name, e.g. JoeBloggs_Untitled1.jpg.  Do not include invalid characters such as ' " & % * ( ) < > / \ ~ # + =
SELECTION
Results will be emailed to the email address attached to your Zealous profile on the dates stated above.
Selection of certain works may be made with conditions and suggestions by the curatorial committee, and may require further discussion. If this is the case, we will contact you directly.
The judging panel's decision is final and there is no appeals process.
We regret that we cannot offer feedback on the results of the selection.
COLLABORATIONS
Where two or more artists are collaborating on a single work, selected submissions will count as one of the permitted entries from each of the artists. Artists submitting collaborative work can use the rest of their permitted entries to submit solo works.
Image: Wilhelmina Barns Graham (1912-2004), Blaze, 2003, acrylic on canvas. Courtesy of the Wilhelmina Barns Graham Trust