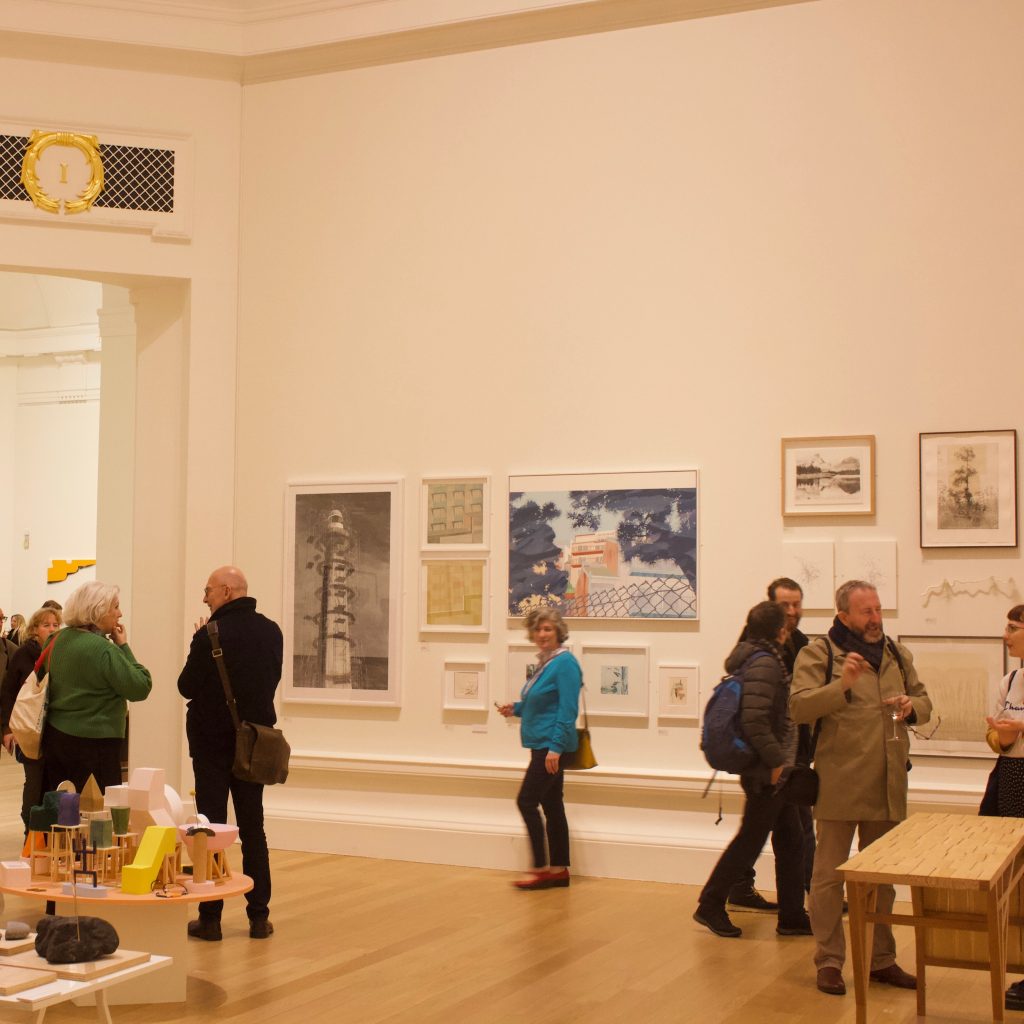 The Exhibiting Societies of Scottish Artists (ESSA)  is looking for Exhibition Invigilators to work across the Annual Exhibitions of our 3 member Societies.
Formed in 2003, ESSA is a charity formed by Scotland's three major exhibiting societies; Society of Scottish Artists (SSA), Royal Scottish Watercolour (RSW) and Visual Arts Scotland (VAS) .
The societies are all independent organisations which have unique characters and histories and have all exhibited separately in the prestigious RSA building on The Mound, Edinburgh for over a hundred years.
The Exhibition Invigilators are responsible for providing a professional and efficient front of house service during public opening.
JOB DESCRIPTION
Job Title: Exhibition Invigilator
Engagement Period: Temporary, fixed term contract – 30th October – 5th February
Hours of Work: Full time and part time positions available (min 12hrs p/w). Daytime and weekend shifts. Occasional late night opening.
Rate of Pay: £10.50 p/h
Based at: Royal Scottish Academy, The Mound, Edinburgh EH2 2EL
Reports to: Society Administrators
Main Duties
• To be responsible for welcoming visitors, advising of covid protocols, handling queries, monitoring the space, handing out exhibition guides and providing basic information about artwork and the Societies
• Dealing with customer queries as they arise, resolving issues and following up as necessary, providing the customer with a positive experience
• To keep a record of visitor attendance using Eventbrite (training provided)
• Manage the setting up and shutting down of the exhibition, including turning on/off video work, replenishing exhibition guides etc.
• To maintain a tidy and well-presented gallery and to ensure that the artwork on display is safe and secure at all times
• To manage visitors' use of the space (including prohibiting drinking, eating etc)
• To assist with customer access requirements
• Compliance with Health and Safety legislation, ensuring all emergency and evacuation procedures are adhered to (training provided)
• Following COVID-19 procedures (training provided)
• To be aware of, and work in line with, all risk assessments
• To act in accordance with gallery policies and procedures
• To carry out any other reasonable requests in line with the broad responsibilities of the role
Person Specification
• Highly motivated and passionate about visual arts
• An enthusiastic, positive and friendly attitude and willingness to help
• Reliable, confident and well presented
• Excellent spoken communication skills
• Flexible attitude and proactive approach to work
• Ability to work unsupervised and to own initiative
• Knowledge and understanding of Health and Safety requirements and building procedures (training provided)
• Ability to take charge of the public in an emergency
• Previous experience in invigilation/ gallery work and/or customer service experience would be desirable
• You will be required to have a flexible approach to the changing situation regarding COVID-19 guidance
• Applicants must be 18+ and have legal right to work in the UK
• Workers will be responsible for paying their own tax and NI contributions
HOW TO APPLY
Please complete the application form here.
KEY DATES
Application Deadline: Thursday 7 October 2021, midnight.
Applicants Notified: Friday 15 October 2021
Contract commences: Saturday 30 October 2021 (subject to rota)
Contract ends: Saturday 5 February 2022 (subject to rota)