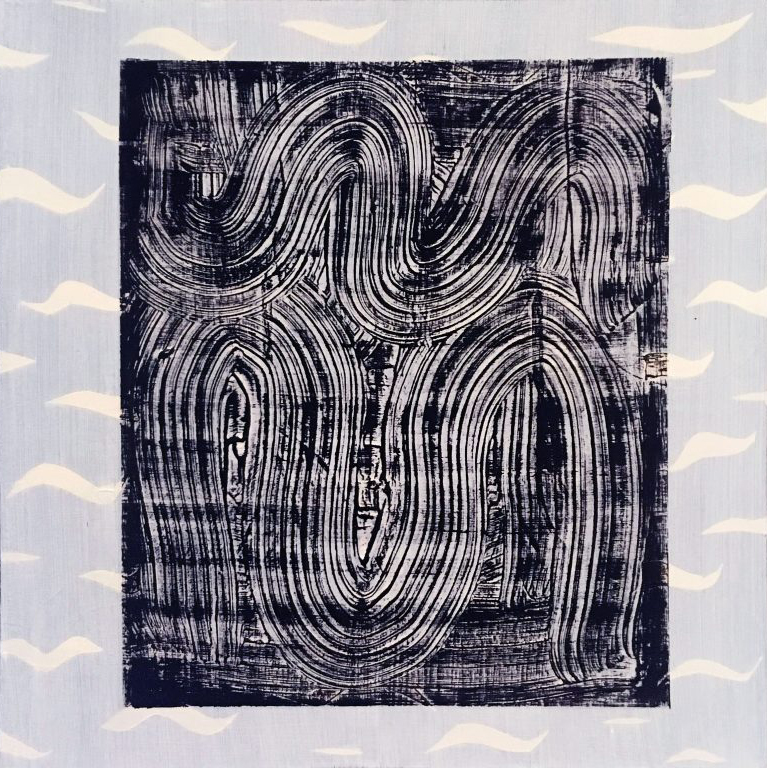 A Society of Scottish Artists members' exhibition at Old Gala House.
We are delighted to announce a new collaboration with Live Borders in Old Gala House, Galashiels. Tides Changing will be one of two consecutive exhibitions inspired by Scotland's coasts and waters. Scotland has 10,250 miles of stunning coastline. We are never, at any one point, far from the sea, lochs, canals or rivers. Our coasts and waters have always inspired artists, often eliciting responses that question our environmental sustainability and the impact on our precious natural resources.
Tides Changing is the first of a two-part Society of Scottish Artists members' exhibition. This part of the exhibition will look at the immensity and beauty of our coasts and waters in and around Scotland.

Set in beautifully maintained grounds near the centre of Galashiels, Old Gala House is an impressive building dating back to 1583. Once home to the Lairds of Galashiels with over 400 years of history, the house is now a vibrant museum and gallery which tells the story of the town and its people.

Entry deadline: Wednesday 29 April, midnight
Selection notification: Wednesday 27 May, 5pm
---
Eligibility

All artists are welcome to apply but artists must join or currently be a member of the Society. Membership is open to all artists across the world. There is no additional submission fee. To join click here.
The benefits of membership also include free submission to our Annual Exhibition, promotion of your work and discounts at partner art shops and framers.
---
Further Information
There are no restrictions on discipline or media.
All work submitted must be no bigger than 100 x 100cm.

Artists may submit up to 3 works but can submit a group of works as one entry if the group was created with the intention of being viewed as a whole, e.g. an installation comprised of elements, a suite of prints or a diptych/triptych.
Please submit up to 6 images or/and a link to a video for each artwork submitted, a description of your work, and a short statement about the work. All entries must be submitted using the online portal by the stated deadlines. Only works that have been pre-selected via the online submission process will be accepted.

Selection notification: Wednesday 27 May
Delivery and Collection
Artists will be required to cover the cost of transportation to and from the venue/pick up points.
After the exhibition all work can be transported to a central Edinburgh pick-up point for ease of collection.
Artists are responsible for insuring their own works. Work not collected at the stated times will be subject to a daily charge of £10 and will be disposed of after one week.

Insurance
Artists are responsible for insuring their own work. All works accepted for the exhibition will be displayed entirely at the artists' risk. Organisers and the gallery will not accept liability for loss or damage occurring during the exhibition.

Plinths and Display Equipment
Artists must provide their own floor-standing plinths or display equipment.
All wall-based work submitted must be able to be hung with mirror plates and must have them fitted on the back when dropping off the work. Any specialist display must be clearly outlined in the submission proposal and any extra costs incurred should be covered by the artist.
Selected artists must supply their own electronic equipment if needed at the point of submission. All electronic equipment must be PAT tested prior to handing in. All monitors will need to be exhibited on plinths due to the hanging system.
All equipment must be labelled with artist's name and contact number.

Please see the online submission portal for full information.
If you have any queries regarding your submission please contact admin@s-s-a.org
Image: Charlotte Roseberry, Dark Wave (detail), oil on panel