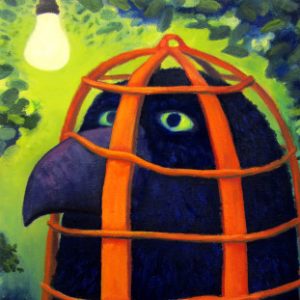 Professional Member
Luke Vinnicombe
Professional Member
| | |
| --- | --- |
| First Name | Luke |
| Last Name | Vinnicombe |
| Username | lukevinnicombe |
| Website | |
| Region | Edinburgh & The Lothians |
| Disciplines | Drawing, Painting |
| Themes | Environment, Figurative, Identity, Landscape, Political, Portraits, Narratives |
Statement

Luke Vinnicombe is an Edinburgh-born artist who specializes in painting and drawing. The subject of his work is set in a colourful fictional world that may seem absurd or even dreamlike. At first viewing this setting seems attractive through its rich colour, humour and calming appearance, however there is an underlying element of danger, oppression or uneasiness that lurks throughout the artwork. The subject of this alternative world connects to our reality as it refers to current political and social issues.

This sumptuous environment is woven together through the objects, characters and surroundings that reappear throughout the work. Often the landscapes and narratives of the various artworks contain intertwined and simultaneous stories, expanding the size of this constructed civilization.
Biography

Luke Vinnicombe graduated from Gray's School of Art in Aberdeen, 2016. In his degree show he won several awards, including The BP Fine Art Award, Art In Healthcare Purchase Award and The Hector Memorial Prize Fund. Through his degree show he was also awarded a place in the 2017 show of the New Contemporaries at the Royal Scottish Academy, at which he won the RSA Landscape Award.

Since graduating Luke has continued to exhibit his work across the country, showing in places such as Glasgow, Edinburgh, London, Aberdeen and Oxfordshire.