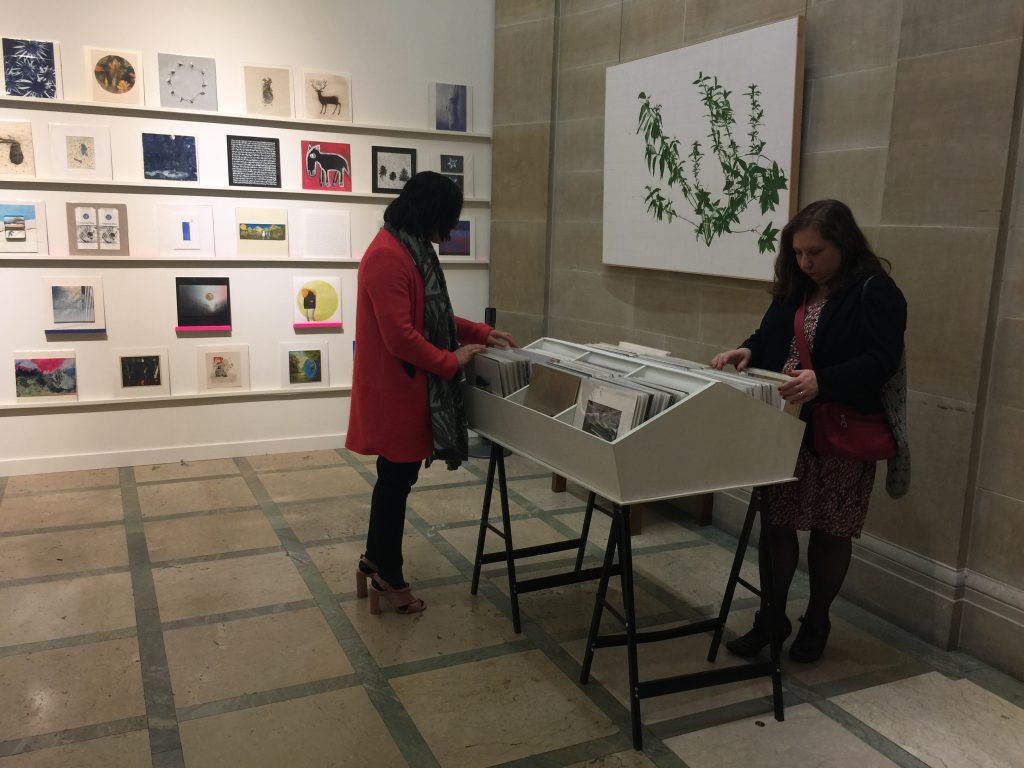 Our ever-popular 30 x 30 small works display returns to our annual exhibition this year, offering a fantastic varied selection of small works for sale at affordable prices.
All Society members are welcome to submit work. There is no selection process and there is no entry charge. Throughout the exhibition works displayed on rotation in our changing display.
Each artist may submit up to three unframed works mounted on a 30cm x 30cm board (The work itself can be smaller but must fit within 30cm x 30cm). Please note if your submission includes a three-dimensional element this must be displayed within a presentation box and can be purchased HERE. Artists may choose the size most appropriate for the piece of work, but it must be from this company and must be this aesthetic/style. The box/boxes should be submitted alongside your piece of three-dimensional work.
All works must be clearly labelled on the back of the work with the following:
Artist
Title
Media
Price
DOWNLOAD THIS FORM AND SUBMIT IT WITH YOUR WORK
We are setting a maximum price of £350 for each work, with sales commission applied: Professional members will be charged a rate of 35% on the sale price of all work sold. Ordinary, graduate, student will be charged a commission of 40% on the sale price of all work sold.
Delivery
Delivery in person on Monday 16 December 2019, 10am – 4pm
Upper Galleries, Royal Scottish Academy (entry via back door), The Mound, Edinburgh, EH2 2EL
Delivery by post to arrive on Monday 16 December 2019. Posted works must include return packaging and pre-paid postage and be labelled:
Society of Scottish Artists
Upper Galleries
Royal Scottish Academy
The Mound,
Edinburgh, EH2 2EL
Return of unsold work
Collection in person (preferred)
Collection of unsold work: Friday 31 January 2019, 10AM – 2PM
Return by post will take place within a month of the close of the exhibition.
Liability for artworks
The SSA will endeavour to take care of all works submitted. Unframed works in mounts will be cellophane wrapped by the Societies to protect them from damage, however, the SSA do not hold themselves responsible for any loss or damage which may occur to works while in the custody of the SSA or their agents. The SSA does not insure work in transit or while in the Gallery. Work not presented as requested will not be accepted.
* These regulations must be strictly observed, as the SSA has no storage. Any work not collected by owner or agent on the dates above or any works that arrive without return postage and packaging will be disposed of in any way the SSA see fit after that.