30 x 30 | SSA 130 Years Annual Exhibition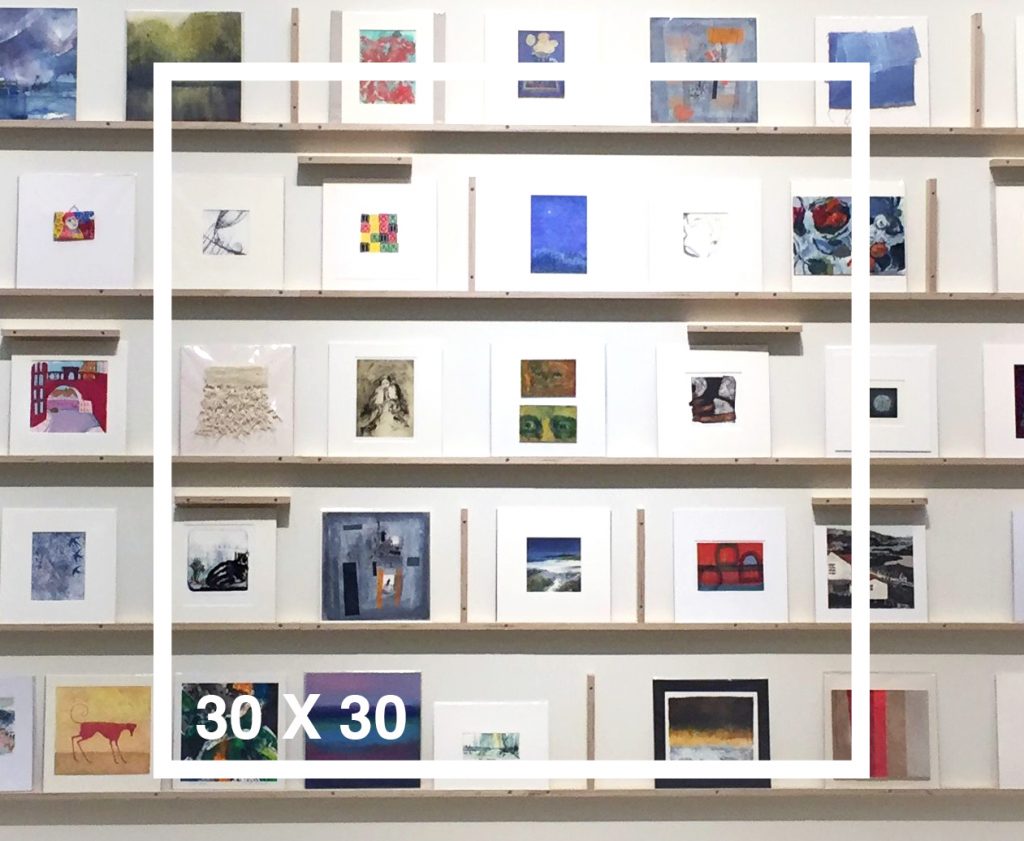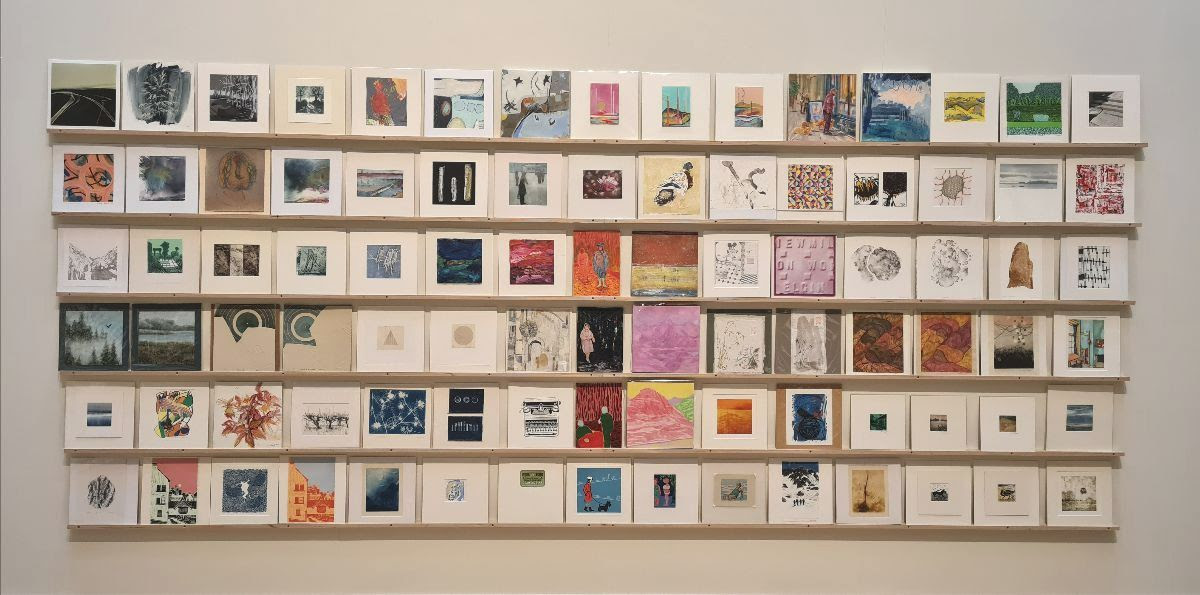 30X30
Our ever-popular 30 x 30 small works display returns to our annual exhibition this year, offering a fantastic, varied selection of small works for sale at affordable prices.
All SSA members are invited to submit work. There is no selection process and there is no entry charge. If you are not a member and would like to join you can do so HERE

Throughout the exhibition works are displayed on rotation on our custom built 30×30 wall and in branded browsers. New for this year we will also be hosting the work on the SSA website where the public will be able to view and enquire about the work.

HOW TO APPLY
Please complete the submission form above. It is essential that all information provided within this form is accurate. The images, Artist Name, Artwork Title, Medium and Price will be pulled to a page on the SSA website and displayed exactly as it is input into the form. Work will not be accepted without a completed form.  Completing the form in advance keeps the admin to a minimum and allows us to accept more work. If we receive work without a corresponding submission form, it will not be displayed at the exhibition or featured on the website. 
Members may submit up to three works
Maximum price – £350. Professional members will be charged a rate of 35% on the sale price of all work sold. Artist, graduate
& student members will be charged a commission of 40% on the sale price of all work sold. Please factor this into your pricing.
Professional Presentation of Work
Works should be unframed, 2D works on a firm 30cm x 30cm board.
The work itself can be smaller than 30x30cm, but if it is, it must be mounted to make the final dimensions 30cm x 30cm.
Mounted works should be no thicker than 3mm with no protruding parts. 
Work should be neatly and securely wrapped in clear cellophane.
All works must be clearly labelled on the reverse with the following:
          Artist:
          Title:
          Media:
          Price:
If you have a business card/compliments slip with your social media and website details, we'd recommend popping this
alongside your label so purchasers can keep up to date with your practice.
Work should be presented in a professional manner. Works which do not meet the required standards will not be displayed.
DELIVERY OF WORK
Delivery in person:  Sunday 11 December 12pm-5pm & Monday 12 December 2022 10am-5pm – Upper Galleries, Royal Scottish Academy, The Mound, Edinburgh, EH2 2EL. You will be asked to choose your delivery date on your submission form. If you have any accessibility requirements, please email admin@s-s-a.org   

There is no parking on site, so please park elsewhere or use public transport/arrive on foot. Please be aware that the Christmas Markets will be taking place over the entire hand in period so the city will be very busy and we'd recommend avoiding coming into the city by car if you can.
Delivery by post:  To arrive between Friday 10 December & Tuesday 13 December. We are not on site before these dates and the gallery will be unable to accept the work. Parcels arriving prior to this date will be refused delivery. We would recommend using a tracked mail service where you can specify a delivery date (eg Royal Mail Special Delivery).
Delivery address:
Society of Scottish Artists (30 x 30)
Upper Galleries
Royal Scottish Academy
The Mound
Edinburgh, EH2 2EL
RETURN OF UNSOLD WORK (Collection in person preferred)
In Person: Thursday 12 & Friday 13 January 2023, 10am -4.30pm
By Post: If you wish for your work to be posted back, you MUST include return packaging and postage when you deliver your work. Please do not put the burden of organising postage and packaging for your work onto the Society. It makes the 30×30 portion of the exhibition unsustainable due to the huge amount of time required to do this.  We will endeavour to return work by post within a month of the close of the exhibition.
KEY DATES 
Submissions Open: Friday 28 October 2022
Submission Deadline: Friday 9 December 2022, midnight
Artwork Delivery: Sunday 11 & Monday 12 December 2022 10am-4.30pm
Collection of unsold work: Thursday 12 & Friday 13 January 2023, 10am -4.30pm
Liability for artworks
The SSA will endeavour to take care of all works submitted. The SSA do not hold themselves responsible for any loss or damage which may occur to works while in the custody of the SSA or their agents. The SSA does not insure work in transit or while in the Gallery. Work not presented as requested will not be accepted.
* These regulations must be strictly observed, as the SSA has no storage. Any work not collected by owner or agent on the dates above or any works that arrive without return postage and packaging will be disposed of in any way the SSA see fit after that.