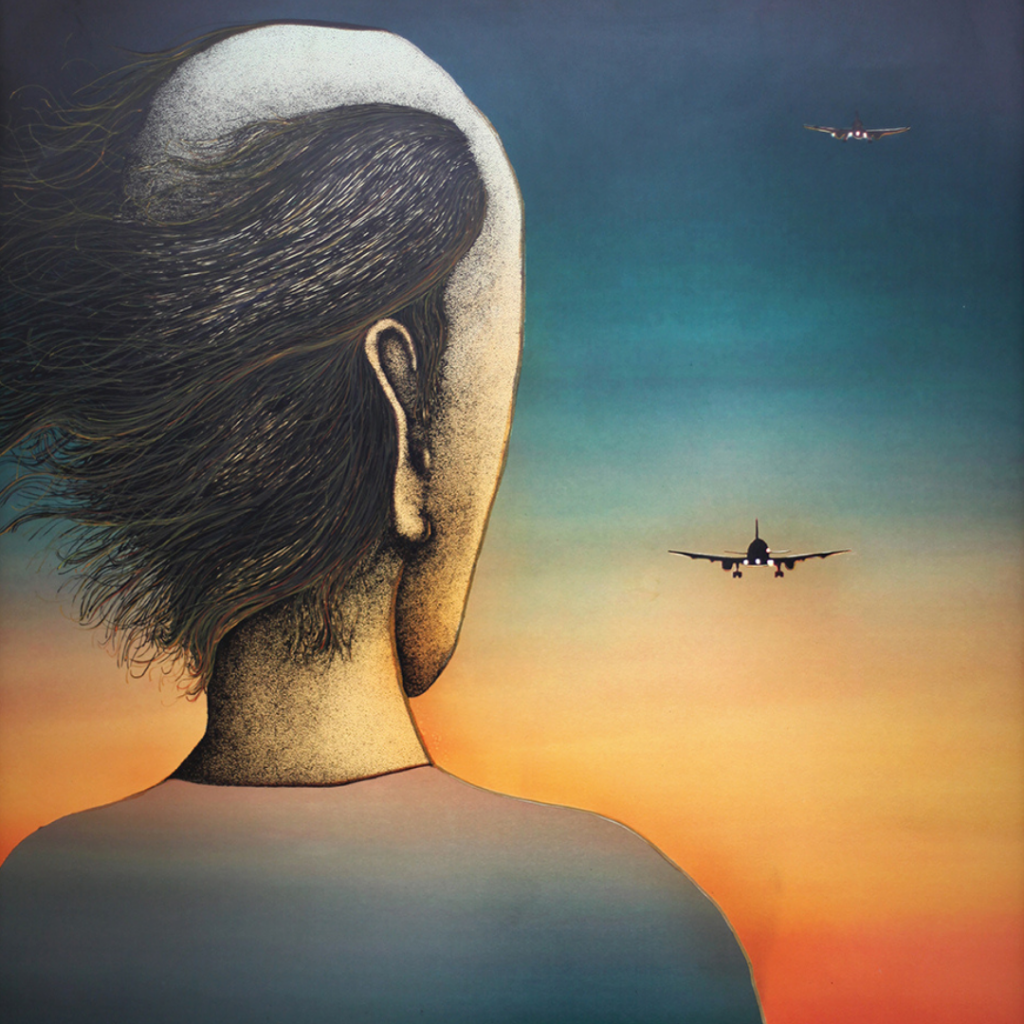 The Society of Scottish Artists is delighted to be collaborating with new art collective Art Paisley Limited, on their upcoming exhibition the Big Art Show.
SSA Graduates and Professional Members are invited to submit up to three pieces of work for consideration for this upcoming exhibition in August.
The exhibition will take place in a former four floor department store in the Paisley Centre. The rebranded store, The Art Department is a 2 year temporary arts centre by Outspoken Arts in partnership with a number of partnering art organisations and local exhibitors.
The exhibition will take place from 26 August – 26 November 2022 and will have an extensive events programme which will run alongside it.
10 SSA members will be selected to exhibit alongside Art Paisley Limited open call selection.
INVITED ARTIST | Thomas Adam
HOW TO APPLY

● All entries must be submitted through Zealous HERE by the stated deadlines.
● Each entry must be submitted individually.
● Only works that have been pre-selected via the online submission process will be accepted on the hand-in day.
● Submissions are open only to SSA Graduate and Professional Members. If you are not a member you can join HERE
● There are no restrictions on theme, discipline, media or size.
● All works entered should be ready to hang and have flat mirror plates attached.
● Unframed works must have a hanging system provided.
● If the artwork is from an edition, please include how many are available from this edition and the edition number.
● Artists must provide their own floor-standing plinths or display equipment for three-dimensional pieces.
● Selected artists must supply their own electronic equipment if needed at the point of delivery. TV's cannot be hung on the wall and will need to come with a stand.
● All selected artworks will be charged a commission of 25% + VAT. Please make sure the commission is included in your sale price.
● A £10 Hanging Fee will be charged per selected artwork. Fees will be payable at the hand-in. Payments will be accepted by card or cash.
● Artists do not need to be Scottish or have a Scottish connection to exhibit. Please note, however, that all pre-selected works need to be delivered to and collected from the gallery/central location by the artist or a nominated representative.
● All works accepted for the exhibition must be available for the entire exhibition run.
● The responsibility for damage or loss, however and whenever caused, is the responsibility of the artist. Artists are therefore advised to arrange adequate insurance cover against such risks.
ARTWORK DELIVERY
● Selected works must be delivered to the venue the week commencing 25 July 2022 at a date and time to be confirmed. Artists are responsible for ensuring their works are delivered at the appropriate time and day. Artists unable to deliver work in person must arrange to deliver their work by courier or other means.
● Unsold work must be collected from the gallery after the exhibition closes on Saturday 26 November 2022 by the artist or a nominated representative.
● Artists relying on couriers to collect their work must advise the courier of the need to provide additional packaging materials and to pack the items. Artists are responsible for all courier costs including packaging. Outspoken Arts Scotland will not arrange courier collections or post works on behalf of the artist.
Venue Address for delivery / collection:
Store 1,
Paisley Centre,
12-22 Causeyside Street,
Paisley PA1 1UN
KEY DATES
Online Submissions open: Friday 6 May 2022
Online Submissions close: Wednesday 15 June 2022, midnight
Selection notification: Friday 1 July 2022
Artwork Delivery: W/C 25 July 2022. See above for further details.
Preview Events: Friday 26 & Saturday 27 August 2022
Exhibition: 26 August – 26 November 2022, Tuesday – Saturday, 11am – 5pm
Collection of unsold work: All works will be made available for collection by the artist after the exhibition closes on 26th November 2022. Exact dates TBC.
Image: Thomas Adam, Space X's Falcon 9 over Leith in Lockdown (detail)