Connect + Grow | SSA Mentoring Programme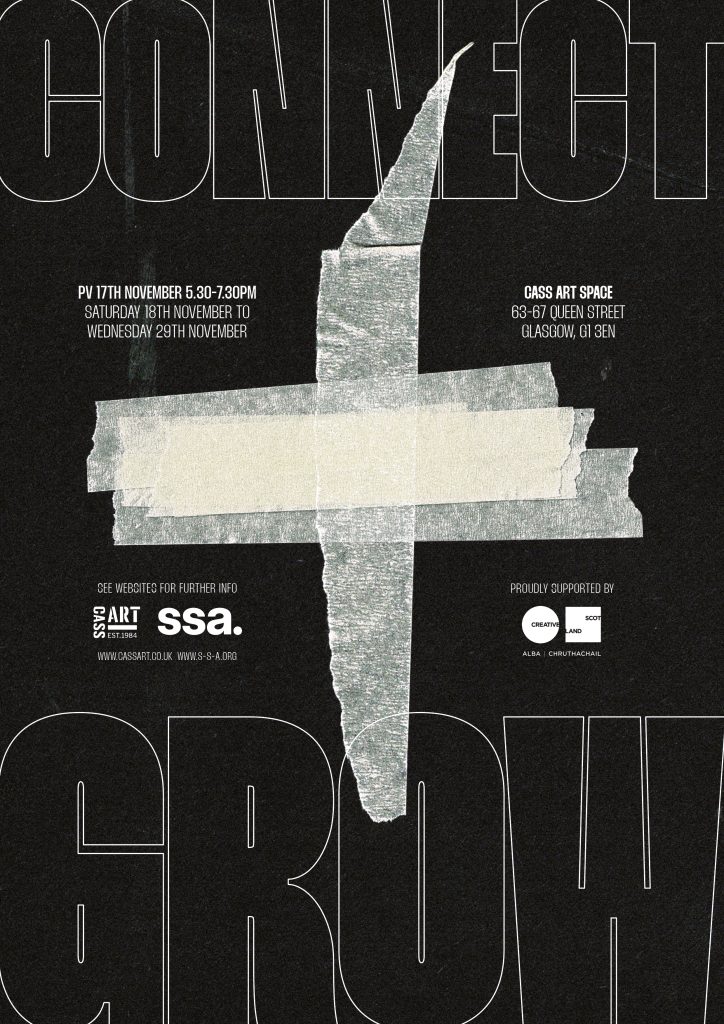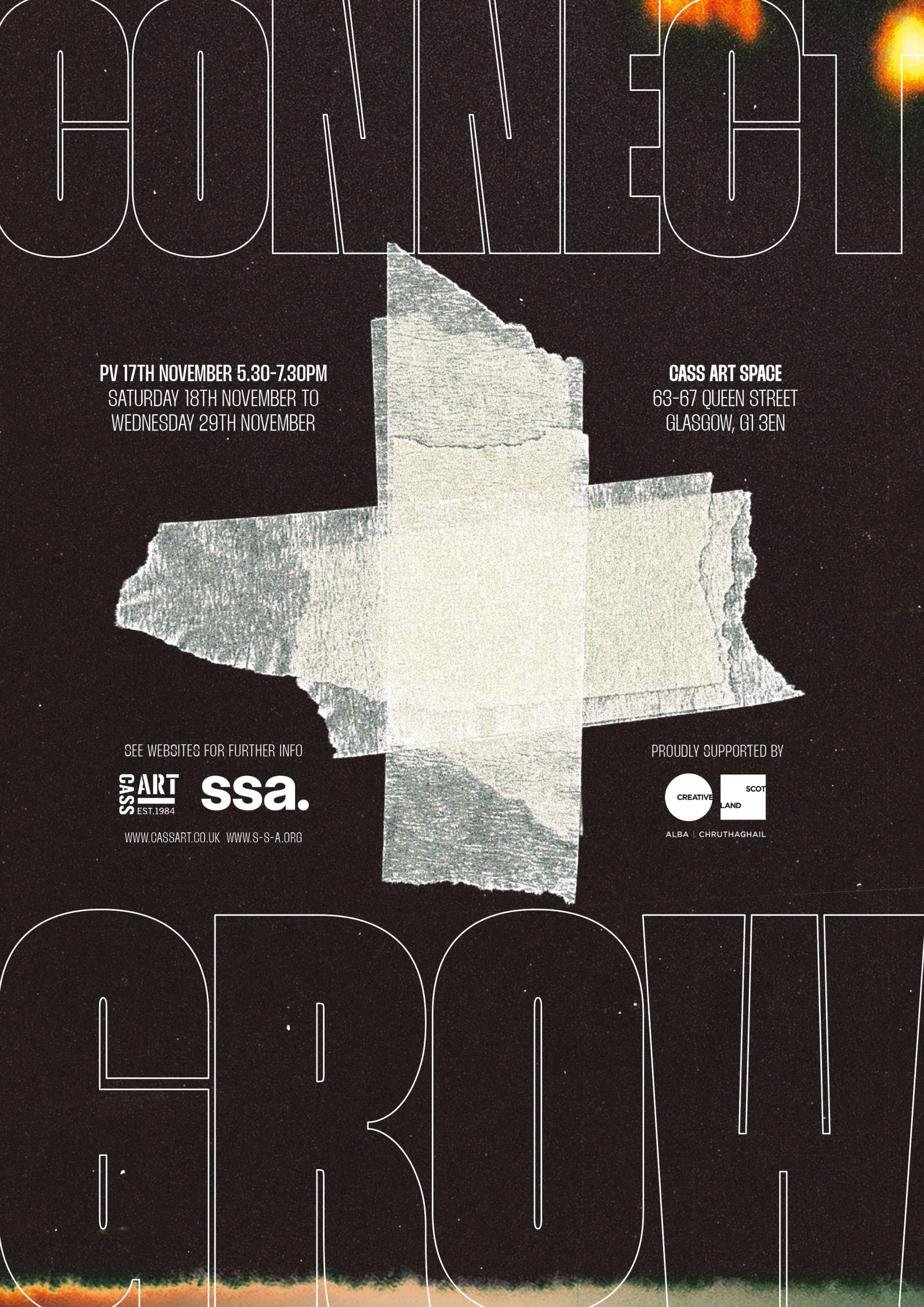 Connect + Grow, an exhibition celebrating the success of the SSA Mentoring Programme, takes place at Cass Art in Glasgow from 18-29 November 2023.
It is an opportunity to bring together many of the programme's participants for the first time, with some working collaboratively and others individually to talk about their experiences and their journey, as mentors and mentees, over the past year.
In response to the mentoring programme, some of the work on show focuses on experimentation and moving out of comfort zones, while other work demonstrates moments of confidence and new found clarity. The exhibited work, from paintings to artist's books, and digital prints to collage, gives a sense of the range of artists from across Scotland who have participated in the programme.
CONNECT + GROW
Cass Art Space, 63-67 Queen Street, Glasgow, G1 3EN

Exhibition Open Saturday 18 November – Wednesday 29 November 2023
For enquiries please contact Jenny Pope jenny@s-s-a.org or Gillian McFarland Boyle gillianmc@s-s-a.org
Click below to view the Connect + Grow film produced by Fenneke Wolters-Sinke.