Annual Exhibition | CutLog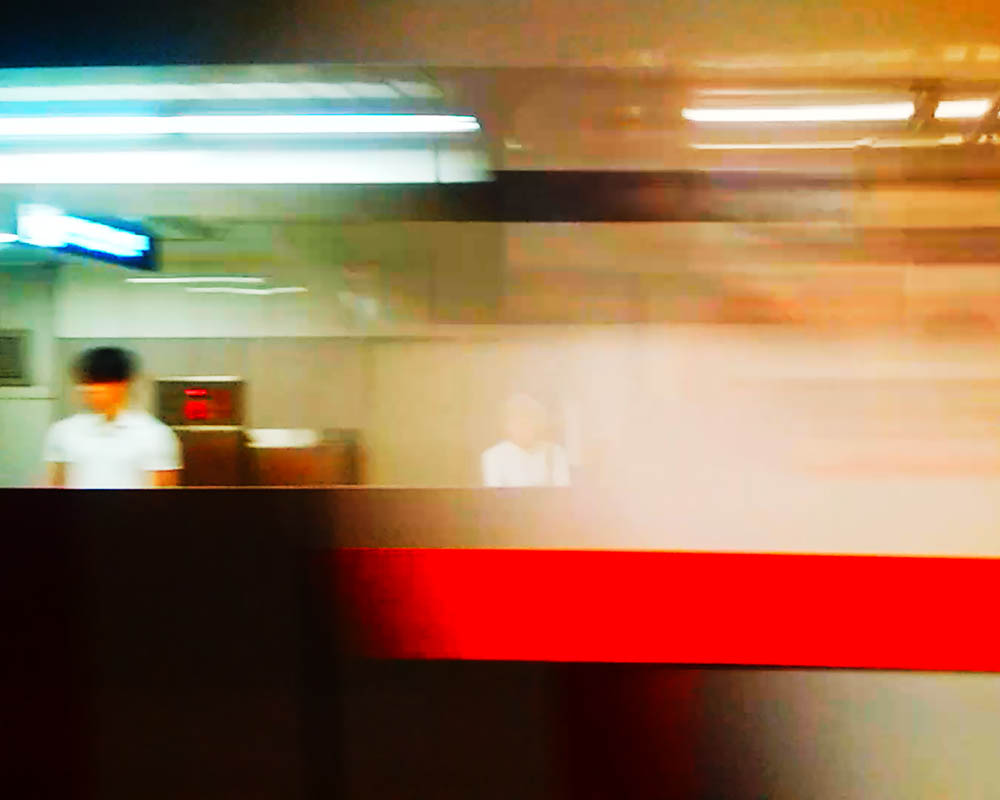 View the screenings online below:
Essential Travel screen 1
Essential Travel screen 2
Essential Travel screen 3
Each screening is available to view until 29th December.
The Society of Scottish Artists is delighted to once again be working with CutLog to present a series of works entitled Essential Travel for this year's Annual Exhibition. CutLog are a group of artists in Scotland who have come together to create new opportunities for moving-image artists.
As the words essential travel have defined our restricted movements throughout the Covid-19 pandemic, we decided to use them as a starting point for an open call. We invited works under 10 minutes long that explored territories around this theme.
Twenty selected works, ranging from 30 seconds to 10 minutes in length, will be screened daily within an installation of luggage. Although artists from Scotland and the wider UK form the majority of contributions, we are delighted to include artists from Hungary, Portugal, Belgium, the Netherlands, Ireland, Estonia, China and Brazil. There are also several collaborations, and some artists appear on our platform for the second time. We thank everyone who submitted works, especially those who weren't selected this year.
The topics explored by these works range from the quiet observation of daily commuting behaviour to the effects of vibration between two moving electronic devices, from a performance created on a barge travelling through the landscape to the contrasting connection between LGBTQIA+ people and their well-being in rural Scotland. One work uses a split-flap display typical of railway stations to create a visceral ongoing tally of Covid deaths in UK urban centres; another condenses a three- year garden display into 30 seconds of growth.
We were astonished by the inventiveness and the range of responses to our call. As part of the SSA's imaginative development of online events during the pandemic, we are pleased to present these screenings online as an extension of the exhibition.
Image: SSA Annual Exhibition, CutLog installation. Credit Julie Howden
EXHIBITING ARTISTS:
LUIS GRANE & TOMAS BASILE
Pushing the Essentials
PATRICIA BORGES
Revertere Ad Locum Tuum
SAMANTHA CLARK
Eddy
ABLAB & DUNLOP
Broke Icon
GARY M GOWANS
Terminus?
MATT HULSE
OUT OF MY BOX: Selected Trips From Lockdown 2020
ZOË IRVINE
3yrs
EWAN JOHN
I Went to my Mum's Birthday Party Dressed up as a Wasp
YAO LING
Prey
CAL MCCORMACK
That kind of thing doesn't happen here
ANDREW MCNIVEN
Robot
HOLGER MOHAUPT
I'll Go Ahead
MEADHBH O'CONNOR
The Aspen Tree
ANANTHAKRISHNAN: CHARLOTTE MULLER: MONICA BUSTAMANTE: BOTOND PUSOK
Tails of Men
FIONA ROBERTSON
The cook, the cupboard and Joan of Arc
LIINA SIIB
Die Etappe/Stage, 2020
GAIR DUNLOP & LUCY SMITH
Europe Endless
MIEKE VANMECHELEN
Die Vrijheid (That Freedom)
JULIE BRIXEY-WILLIAMS & LIBBY WORTH
Passing Between Folds
LADA WILSON & JULIA ZINNBAUER
Multi-mullti-multi-La-da-da