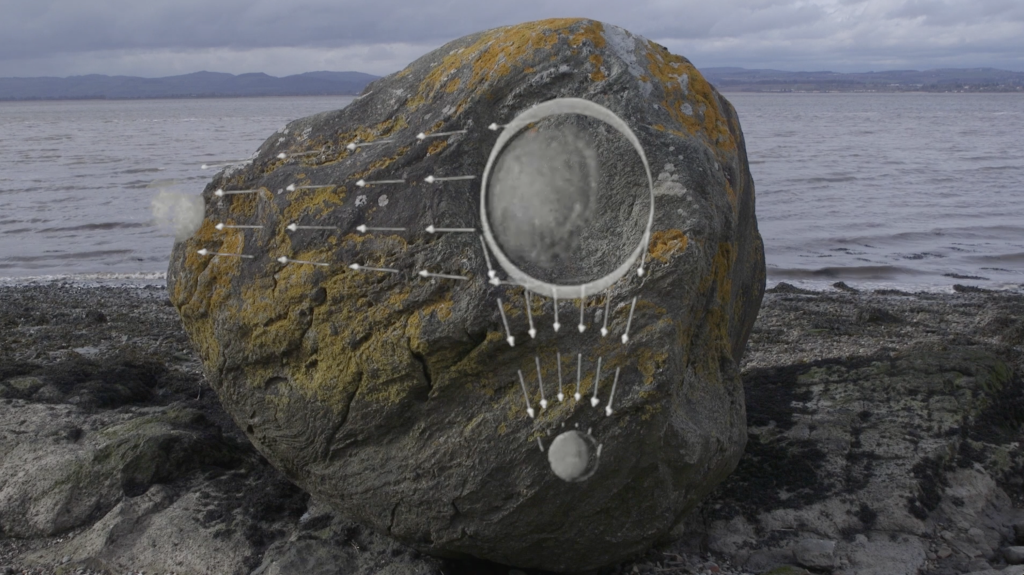 16 September – 16 October 2022
Click here to view the exhibition on our Viewing Room

SSA members were invited to submit work no more than 3 minutes long, in any of the standard moving image genres for this online exhibition. The curators, Su Grierson & Lindsay Perth were delighted with the response for imaginative interpretations of the theme, Drift.
Drift – A shifting movement or aimless direction, casual deviations, a wandering.
Exhibitors: Tricia Anderson & Kyra Clegg | Gair Dunlop | Emma Frayne-Ford | Gary M Gowans | Su Grierson | Paul Holmes | Lin Li |
Olana Light | Robert McCormack | Holger Mohaupt | Susan Pearson | Katie Potapoff | Mooie Scott | Judith Shaylor | Ally Wallace | Lada Wilson | James Wyness | Shu Yu
Image: Gair Dunlop, Still image from Heavenly Bodies and the Devil's Stone