SSA | EP Spaces Residency Aberdeen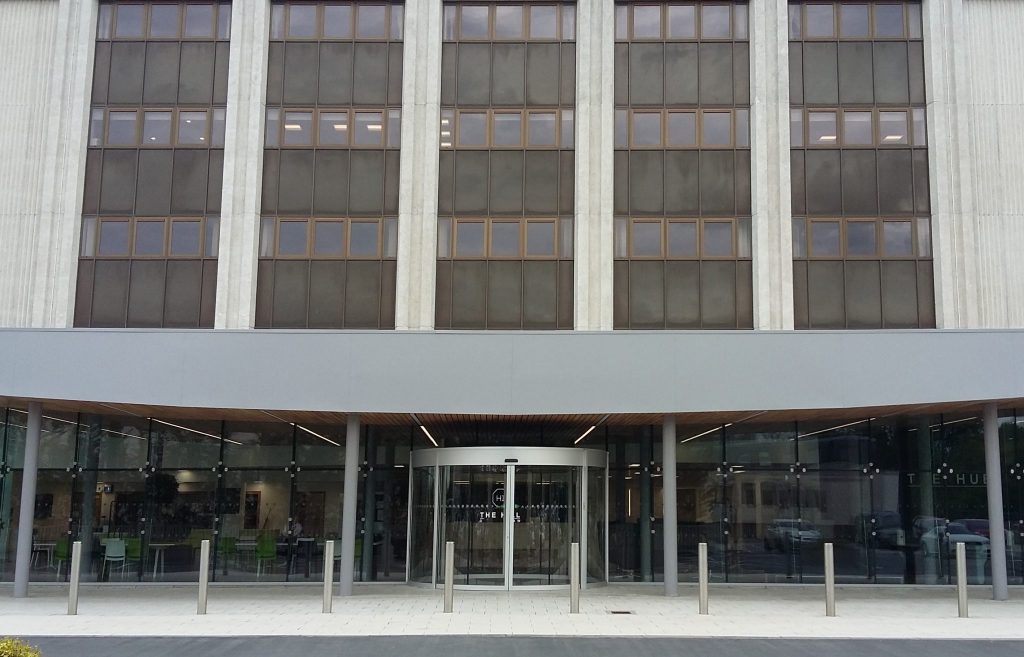 Artists are invited to submit proposals for a new and exciting research and development residency opportunity offered by the Society of Scottish Artists in partnership with Edinburgh Printmakers.
Proposals in all art forms including performance and live art, installation, sound, digital, and socially engaged practice will be considered.
This self-directed residency can be a period of research or experimentation, or an opportunity to develop a new way of working. It can be in collaboration with other artists, practitioners or groups. The residency does not have to have a definite outcome, for example, an exhibition or finished piece of work, but you will be asked to feedback on your time in residency and prepare a blog post for SSA and EP.
We are looking for ambitious proposals which will fully utilise the potential of a very large commercial space.
The Residency
Duration: 1 month beginning early September
Artists fee: £500 for materials and experimentation
Location: H1, Hill of Rubislaw, 4th Floor, Anderson Drive, Aberdeen AB15 6BL
Deadline for submissions: Thursday 5 July 2018
All artists are welcome to apply but artists must join or be a current member of the Society or of Edinburgh
Printmakers to apply. Membership is open to all artists across the world. There is no additional submission fee.
The benefits of membership of the SSA also include free submission to our Annual Exhibition, promotion of your work and discounts at partners art shops and framers. You can join online today at www.s-s-a.org/membership/join-us
To become a member of Edinburgh Printmakers, please contact Sarah-Manning Shaw, Programme Director – programme@edinburghprintmakers.co.uk
There is no additional submission fee to apply for the Residency.
How to Apply
Prepare ONE PDF document containing the following:
• Your name, contact details
• Link to your website
• 10 images of recent work. Label each work with TITLE, MEDIUM, DATE
• Proposal – up to 500 words outlining what you would use the space for, details of any collaborations, public events etc.
• Up to 500 words on your work, what you will bring to the residency and how it will benefit your practice
• A C.V. – no more than one A4 page
• Name and email address of one referee
Email your PDF document to submissions@s-s-a.org stating 'EP Spaces Residency Submission' in the email subject box
DEADLINE: Thursday 5 July 2018
Further Details
This residency is part of the SSA and EP's commitment to creating new opportunities outside the central belt of Scotland.
Edinburgh Printmakers have acquired an expansive top floor of an office block for an off-site residency programme and are offering other creative people the opportunity to use the space on a temporary basis. EP is developing this residency project into EP Spaces with the aim of supporting the creative community at very low cost, transforming and animating each location into a creative hub, and providing subsidised workspace for creative people wherever EP Spaces pops up.
The space has lighting, electricity, running water, kitchen, and toilets. Personal furniture, equipment, exhibition/dividing boards, materials can be brought in and are stored at your own risk. There is a heavy goods lift.
Access is 24 hours, 7 days a week. There is a concierge service and each space will be self-managed as well as any visitor access to your workspace.
The selected artist(s) is required to hold Public and Products Liability Insurance. If you do not already have Public and Products Liability (PPL) insurance, we recommend you take out an A-N membership or SAU membership. You will be asked to provide proof of PPL before the residency begins.
No commercial sales are allowed on site, only donations can be taken for activities.
Proposals will be reviewed and the artist(s) selected by representatives of the Society of Scottish Artists and Edinburgh Printmakers.
Run by artists for artists since its foundation in 1891, the Society of Scottish Artists is the largest contemporary art society in Scotland supporting a vibrant network of over 860 artist members from around the world. www.s-s-a.org.
Established in 1967 as the first open access studio in Britain, Edinburgh Printmakers is an organisation dedicated to the practice of fine art printmaking and contemporary visual art practice. edinburghprintmakers.co.uk.