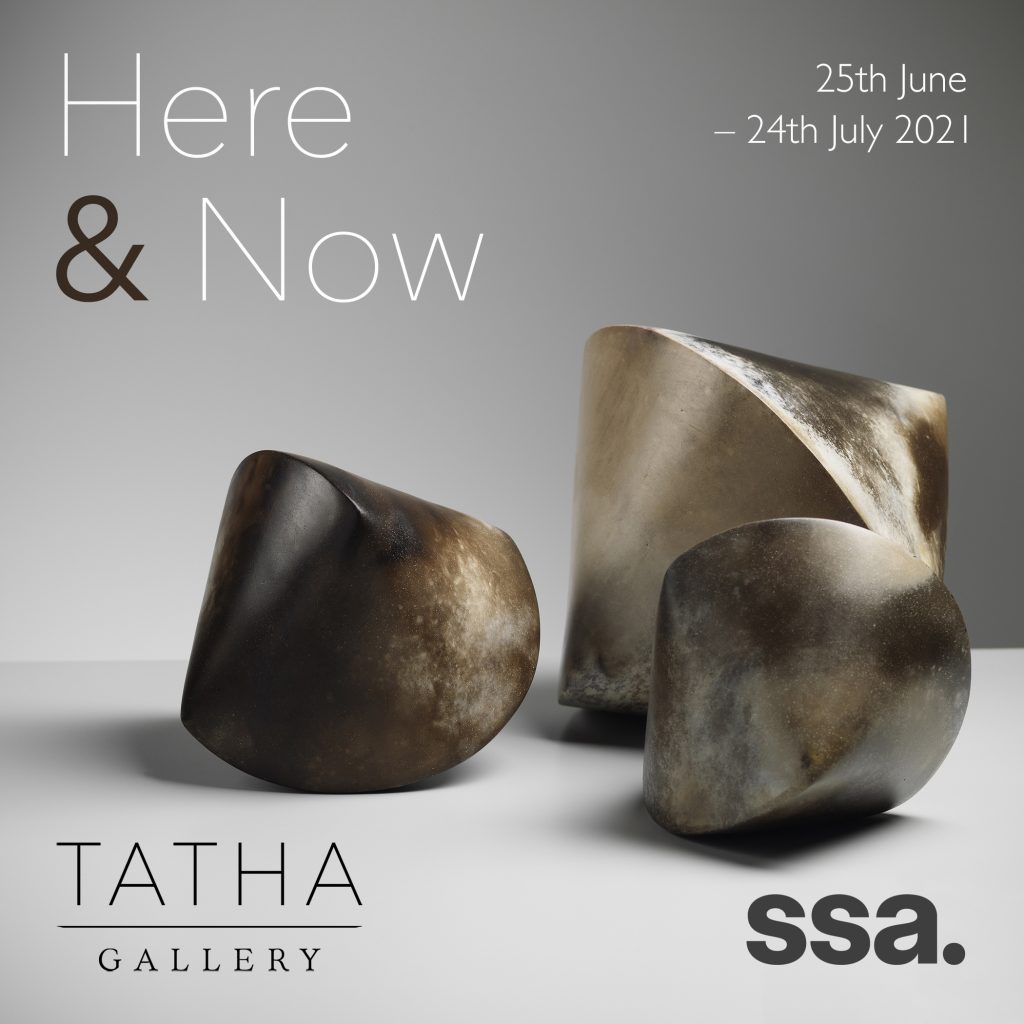 26 June – 24 July 2021 
Wednesday – Saturday 10:30 – 5pm
Free entry and no booking is required
Tatha Gallery, The Newport, 1 High Street, Newport-on-tay, Fife, DD6 8AB
We are delighted to be collaborating with Tatha Gallery for the first time with this SSA Professional Members' exhibition, Here & Now.
Curated alongside the gallery team this exhibition will present the varied practices of our Professional Members and will include sculptural works, painting, ceramics, printmaking and artists books. Each artist will bring their own vision, ideas and ways of working, but collectively we are certain that this show will be filled to the brim with creativity, colour, sensitivity, boldness and beauty!
As 2021 rolls on and we all begin to venture further afield our thoughts are moving away from the past and, rather than dwelling on what the future may hold, we are instead determined to be firmly in the Here and Now.
With the world in such upheaval it can be easy to get caught up in thinking about the past and worrying about the future. Living in the present and paying attention to the joy and beauty in the world around us at this very moment in time can have positive effects on our wellbeing – our aim is to bring you an opportunity to immerse yourself in the here and now with a show full of art that we are sure will enrich, inspire and provoke positivity.
The exhibition was originally due to take place in January early this year but had to be rescheduled due to Covid-19.
Tatha Gallery is a beautiful gallery space which lies on the banks of the River Tay in Newport on Tay, Fife. Each exhibition they host is a unique and exciting celebration of Scottish Art.
Exhibiting artists: Aileen Keith | Barry McGlashan | Bronwen Sleigh | Carol Sinclair | Charlotte Roseberry | Christine Sloman | Gayle Nelson | Jana Emburey | Jane McCance | Jessica Copping | Jill Skulina | Joan Smith | Mella Shaw | Olivia Turner | Robert Powell
A 3D tour of the exhibtion:
Image: Mella Shaw SSA, Janus, smoked-fired stoneware