Imbrication: a conversation between Frances Priest, Sam Healy and Mark Daniels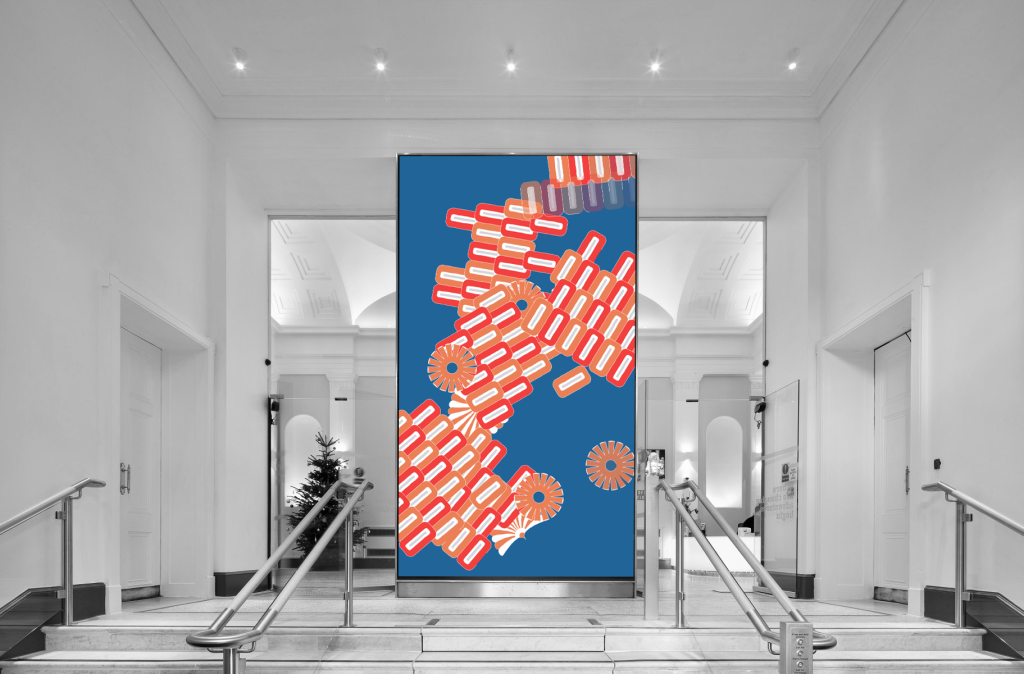 Sunday 18 December 2022, 2-3pm
Upper Galleries, Royal Scottish Academy
£4 | £3 concessions | Free for members (entry to the exhibition included price)  
We are delighted to be joined by New Media Scotland once again to present Imbrication, a new installation that is the result of an exciting collaboration between Frances Priest and fellow Alt-w alumni Sam Healy.
Artists Frances Priest and Sam Healy, with their co-commissioner Mark Daniels of New Media Scotland, will discuss their collaborative processes in the making of the exhibited work: Imbrication. Chaired by SSA Council Member Sharon Thomas.
Motifs from the realm of neoclassical architecture dance and evolve on screen, tracing a journey from the ancient, analogue and physical to the modern, digital and abstract. Craft techniques such as tiling, mosaic, marquetry, weave and stitch all originated as mathematical pattern structures and here are brought full circle, 're-encoded' as algorithms.
Everyone is welcome to attend – entry to the talks is included in the ticket price to the exhibition.
Image caption:
Frances Priest with Sam Healy,
Imbrication,
2022, generative software. Image: New Media Scotland