JOIN THE HANGING & ARRANGING COMMITTEE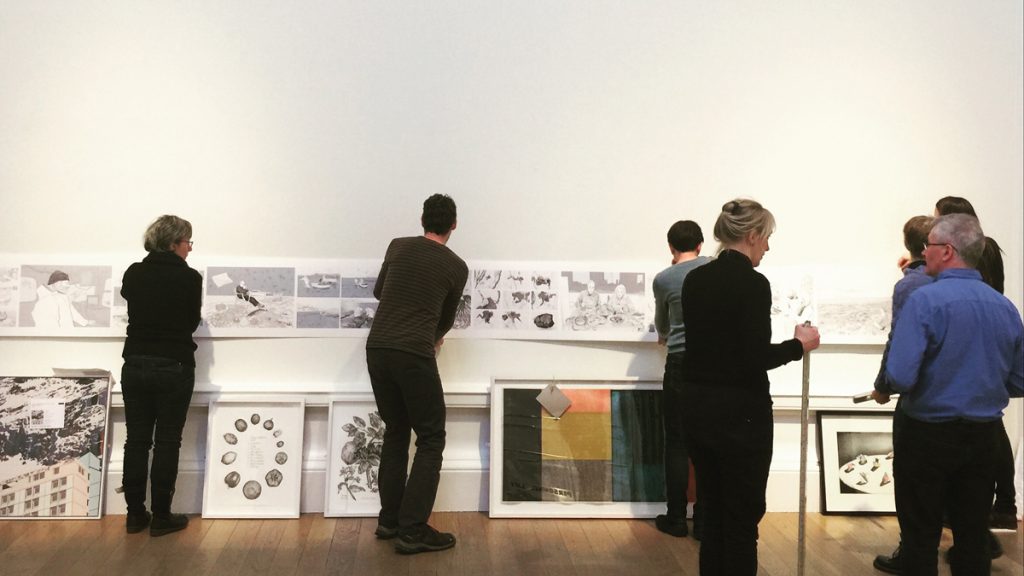 We're looking for four members of the Society of Scottish Artists to be part of the Hanging and Arranging Committee for the 125th Annual Exhibition at The Maclaurin Art Gallery, Ayr.
SSA is an artist-led membership organisation and encourages all members to contribute to the Society and its activities. This is your opportunity to shape the presentation of our forthcoming Annual Exhibition.
What's involved?
The Hanging and Arranging Committee will work with members of the SSA Council, artists and the installation team on the presentation of the exhibition.
You will need to be available to be on site at The Maclaurin Art Gallery on Saturday 4 November or Sunday 5 November, 10.30am – 5pm. Reasonable travel expenses will be reimbursed.
What are we looking for?
Artists with a hands-on approach and an eye for detail, you will be experienced in exhibition presentation and confident in handling artworks with the ability to work as part of a busy team with very tight deadlines.
We are looking for members who have experience of working with sculpture and installations, as well as more traditional exhibition hangs.
All members are welcome to apply. We are interested to hear from Society members who have not previously taken part in exhibition committees.
How to apply
You can nominate yourself to be part of the Hanging and Arranging Committee.
We require you to complete the form below
Deadline: Sunday 8 October, Midnight 2023**Deadline Extended
You will be required to complete this FORM >> with the following:
– Your name and email address
– Up to 100 words about you, your experience of this type of work and why you would like to be part of the Committee.
– A link to your website and/or your SSA web profile
What happens next?
The SSA membership will be invited to vote on applications and the persons with the most votes will be invited to be part of the Committee.
We look forward to receiving your nomination.
Image: SSA 121st Annual Exhibition, The Royal Scottish Academy