SSA MENTORING PROGRAMME | MENTEES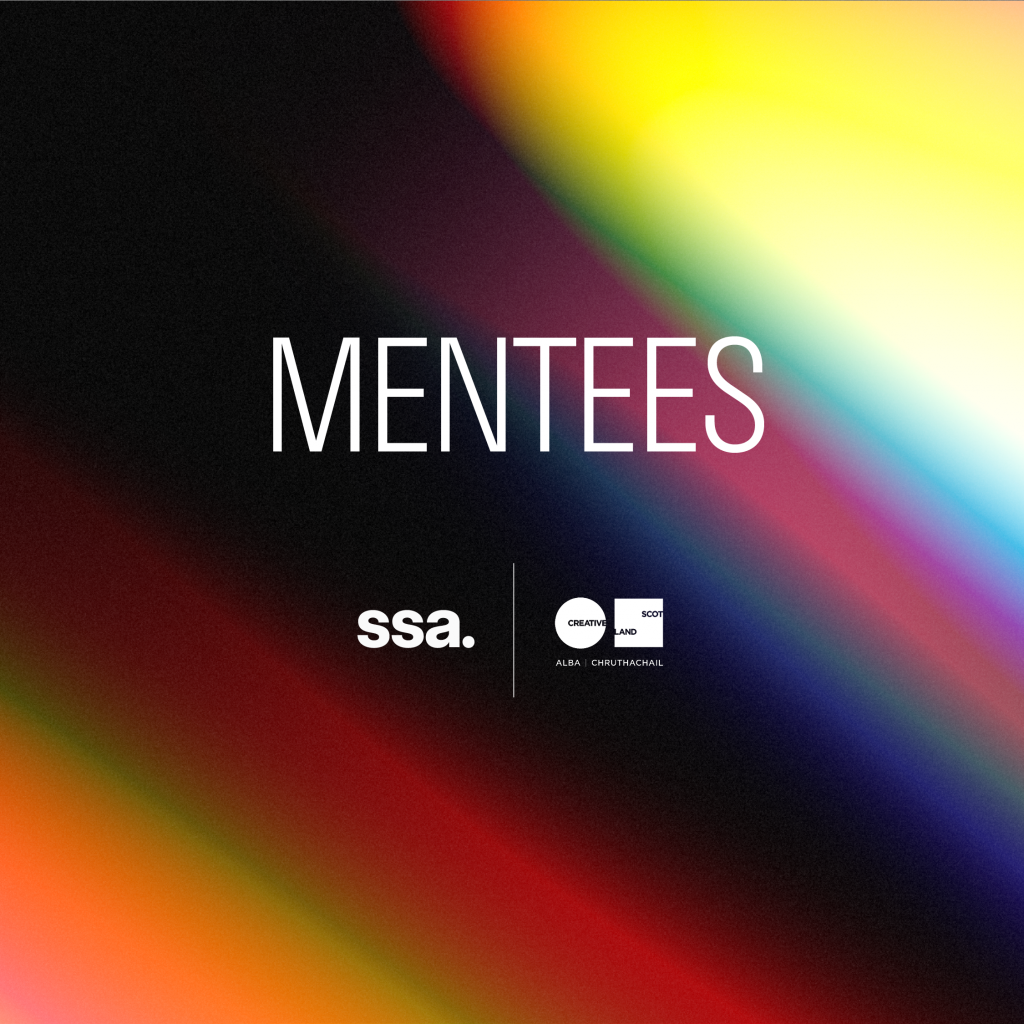 We are inviting SSA members to apply for the opportunity to be a mentee as part of an exciting new 1 year SSA Mentoring Programme supported by Creative Scotland.
We are looking for around 10 artists who feel they would benefit from a year's work of 1:1 mentoring with a more experienced artist.
We are looking for artists who are willing to share their art practice and be open about their challenges, strengths and goals. You will be at a point in your career where you can see tangible benefits from the structured support that mentoring can offer and are available to make use of learning and input provided. You will be paired with 1 artist and work with them on a 1:1 basis for the duration of the project.
It will be a mix of online and in person as appropriate.
All mentors/mentees will be part of a clear working agreement contract.
KEY DATES
Online submissions open: Friday 22 April 2022
Online submissions close: Sunday 22 May 2022, midnight
Pre-selection notification: Friday 17 June 2022
Information Webinar: Tuesday 3 May 2022, 7pm
Outlining the mentoring programme for all prospective mentors and mentees with discussion about what to expect and frequently asked questions. This will be recorded and available afterwards for reference.
View the Webinar HERE
HOW TO APPLY
All entries must be submitted through Zealous HERE by the stated deadlines.
ELIGIBILITY
You must be an SSA member to be eligible. If you are not a member you can join HERE
You must be able to commit to the full programme (approx 12 – 15 sessions depending on your role, within a 12 month period)
You must be based in Scotland for this opportunity.
We are particularly encouraging artists who feel their voice is marginalised and are from under represented groups to apply. So we welcome applications for people who are diverse in their age, race and ethnicity, education and income, skills and abilities, families and upbringing, personality types, gender identity and expression and sexual orientation.
Please contact admin@s-s-a.org if you feel there may be barriers to you applying in the way we have presented this opportunity and we will look creatively at how to enable you to take part in the recruitment process.
Supported by