Insectarium – Fascination and Fear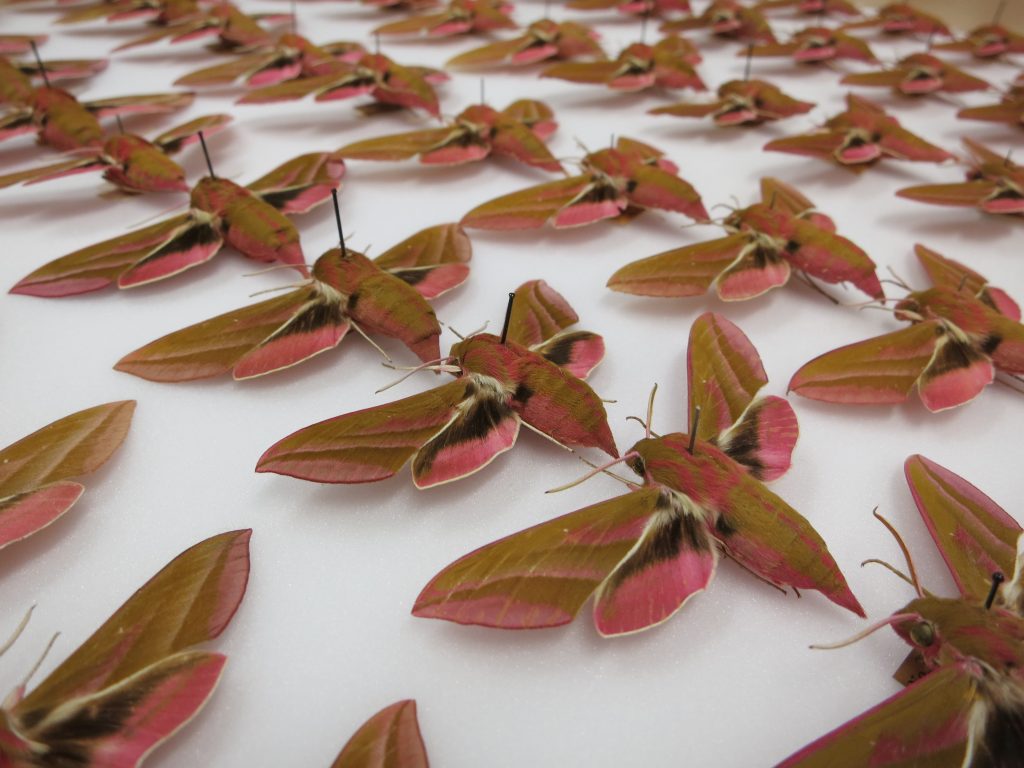 Unfortunately, due to COVID-19 we have had to postpone this exhibition opportunity until 2021. Please find the new details below.
An SSA Members exhibition celebrating natures crucial creatures.
We are pleased to announce a new collaboration with The Scottish Ornithologists' Club (SOC) to offer the next exciting exhibiting opportunity for our members, including information and research day for SSA Artists with the National Museum of Scotland's Entomology Collection.
Entry deadline: 15 March 2020, midnight
Preselection notification: early April 2020. All artists will be contacted directly with updated plans.
Exhibition dates: 22 May – 28 June 2021
Opening reception: Saturday 22 May 2021 2-4pm
Exhibition: The Scottish Ornithologists' Club, Waterston House, Aberlady, East Lothian.
Delivery of work (to Waterston House, Aberlady): Wednesday 19 May 2021
Collection of unsold work: 1st & 2nd July 2021
Pre-selection complete, login for results here
---
INFORMATION AND RESEARCH VISIT | ENTOMOLOGY COLLECTIONS
National Museum Collection Centre, Granton
Tuesday 4 February, 2pm – 4.30pm
Free, but booking essential
We will be welcomed by Ashleigh Whiffin, Senior Curator, who will give us a short introduction to the collections. There will then be time to draw/photograph a selection of specimens focusing on some of the vitally important insects of Britain, although a few striking exotic specimens will be included to reflect the breadth of the collection. The visit is free, 10 places max, to book contact SOC by email: exhibitions@the-soc.org.uk before the 31st January. 

Find out more about this exciting opportunity and how to submit work below.
Whether responding to their beauty or the fear they inspire, the recent headlines or the ancient meanings attached to them, we are calling for work inspired by insects and members are invited to submit proposals for new works or propose existing works in all mediums.
Insects, bugs, these small animals that are mostly invisible to us or are seen as pests, really form the bedrock of our ecosystem. They are an important part of the food chain for many other animals, act as pollinators for flowering plants and as recyclers of animal and plant waste. They play such a big part in the natural world that studies highlighting their recent decline have prompted worry among conservationists and the general public.
"If we and the rest of the backboned animals were to disappear overnight, the rest of the world would get on pretty well. But if they were to disappear, the land's ecosystems would collapse. The soil would lose its fertility. Many of the plants would no longer be pollinated. Lots of animals, amphibians, reptiles, birds, mammals would have nothing to eat. And our fields and pastures would be covered with dung and carrion. These small creatures are within a few inches of our feet, wherever we go on land – but often, they're disregarded. We would do very well to remember them." – Sir David Attenborough  
If most of the time we ignore them, insects do loom large on the human psyche. We adorn them with conflicting qualities: jewel-like beetles or scary spiders, carriers of disease or inspirational designs, collectors' items or targets for eradication. Beautiful, repulsive, dangerous, inspiring, insects are all these things in the human folklore. Above all, it turns out that they are essential to life on earth, and certainly our own.
The SOC (Scottish Ornithologists' Club) is an environmental charity based in Aberlady, East Lothian. The SOC promotes the study of birds in Scotland by offering a supportive network to confirmed ornithologists while developing the interest of the general public. Waterston House, the Headquarter of the SOC in Aberlady, is a resource centre that is open daily to the public and offers a library, a shop and an art gallery dedicated to wildlife. The gallery has been operating for 14 years presenting high quality wildlife art often by artists who members of the SWLA. The gallery receives around 10,000 visitors a year.
All artists are welcome to apply but artists must join or be a current member of the Society to apply. Membership is open to all artists across the world. There is no additional submission fee.
The benefits of membership also include free submission to our Annual Exhibition, promotion of your work and discounts at partners art shops and framers. To join today click here
Images: Courtesy The National Museum of Scotland, Edinburgh