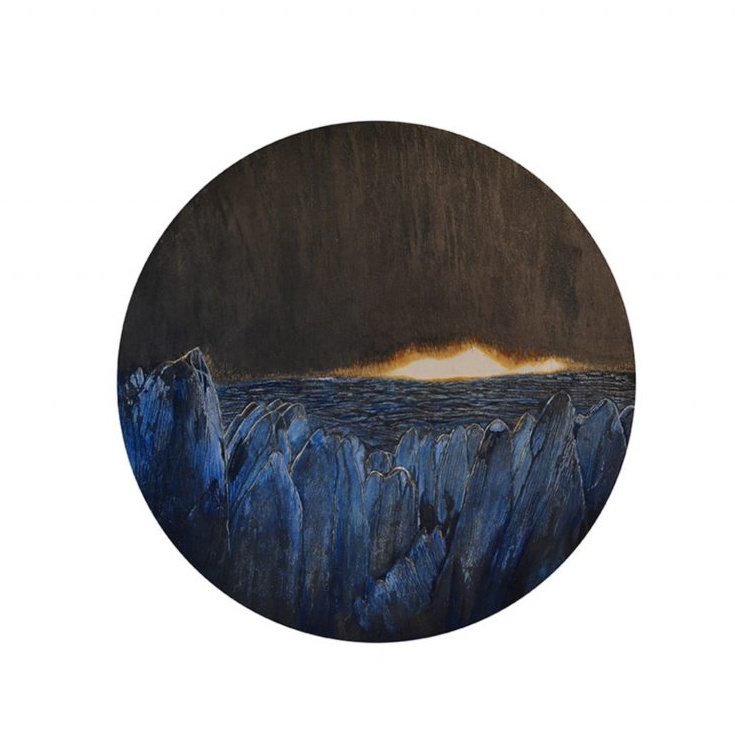 CALL CLOSED | Professional Members' exhibition at Tatha Gallery
We are delighted to invite our Professional Members to submit a body of work for the first of our gallery exhibitions to be held in 2021.

Collaborating with Tatha Gallery in Newport-on-Tay, we are looking for a cohesive body of work of around four or five works to be submitted for consideration.

The exhibition will take place at Tatha Gallery from 16 January – 20 February 2021

Entry deadline: Friday 23 October 2020

Tatha Gallery | Newport-on-Tay | Fife | DD6 8AB
---
HOW TO APPLY:
Please submit one PDF document with images and supporting text of no more than 300 words and email to submissions@s-s-a.org
Key Dates:
Call opens: Monday 7 September 2020
Entry deadline: Friday 23 October 2020, midnight
Notification of selected works: Friday 13 November 2020
Hand-in of selected works: 4-5 January 2021
Exhibition: 16 January – 20 February 2021
Preview: Friday 15 January 2021
---
Eligibility
You must be a Professional Member of the Society to be eligible for this opportunity. Professional Members are by election only. There is no additional submission fee. 
---
Further Information
There are no restrictions on discipline, media or size.
Selected works will be exhibited at Tatha Gallery, Newport-on-Tay.

Artists may submit up to 5 works but can submit a group of works as one entry if the group was created with the intention of being viewed as a whole, e.g. an installation comprised of elements, a suite of prints or a diptych/triptych.
Please submit up to 3 images or/and a link to a video for each artwork submitted, a description and a short statement about the work. Only works that have been pre-selected will be accepted.
Pricing
Work selected for exhibition must be for sale. There will be a 40% commission charge. It will be assumed that the sale price includes the cost of any frame and the commission. Please allow for these points when pricing your work. Prices should include VAT if applicable. If you are VAT registered, please provide a VAT number in the box provided.
Communications
All communication will be by email. Successful applicants will be notified by email and must respond within one week to confirm participation. Failure to do so could result in work being withdrawn from the exhibition.
Selection
The Selection Committee will select the works for the exhibition. The selectors will consider all correctly completed submissions. The decision of the selectors on all matters is final and no correspondence will be entered into.
Pre-selected works
All works that are pre-selected online are still subject to final selection by the panel on delivery to the gallery.
Delivery and Collection
Artists will be required to cover the cost of transportation to and from the venue/pick up points.
After the exhibition all work can be transported to a central pick-up point for ease of collection. Details will be confirmed in due course.
Artists are responsible for insuring their own works. Work not collected at the stated times will be subject to a daily charge of £10 and will be disposed of after one week.

Insurance
Artists are responsible for insuring their own work. All works accepted for the exhibition will be displayed entirely at the artists' risk. Organisers and the gallery will not accept liability for loss or damage occurring during the exhibition.

Plinths and Display Equipment
Artists must provide their own floor-standing plinths or display equipment.
All wall-based work submitted must be able to be hung with mirror plates and must have them fitted on the back when dropping off the work. Any specialist display must be clearly outlined in the submission proposal and any extra costs incurred should be covered by the artist.
Selected artists must supply their own electronic equipment if needed at the point of submission. All electronic equipment must be PAT tested prior to handing in. All equipment must be labelled with artist's name and contact number.

If you have any queries regarding your submission please contact admin@s-s-a.org
Image: Jessica Copping, Saskatchewan – Three Temporalities at Night