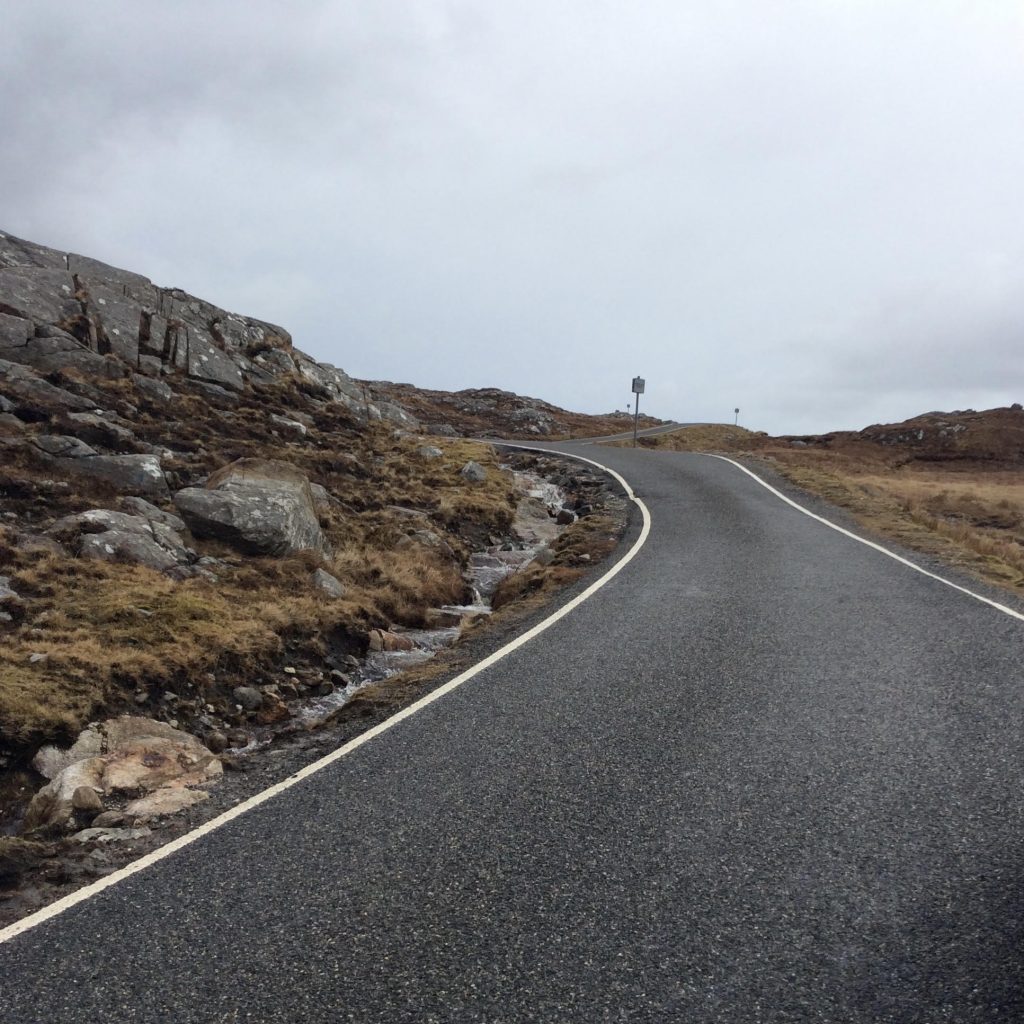 In March 2020 we put a call out to our members to see who would be interested in representing the SSA in their local region, assisting our council with their knowledge of their local art scene, and attending events and exhibition openings on behalf of the Society.  Things didn't pan out quite the way we had envisaged this year, but our Satellite Associates have still been busy behind the scenes, keeping us posted on possible exhibition venues, developing relationships with local organisations, and feeding back on our digital programme.
We are committed to bringing the SSA's work to our members right across Scotland, as well as ensuring your work and news reaches the wider SSA family. In this spirit we are happy to launch our new Satellite Associates' project, Road Trip. Starting in the Borders in January, our representatives will be working on a collaborative artwork that will be making its way around Scotland. You can track its progress via our social media platforms and see updates on the SSA website, finding out more about your local Satellite Associate and being introduced to new locales, as it makes the journey we currently cannot.
If you are interested in becoming a Satellite Associate, we will advertise future openings as and when they become available.
---
ROAD TRIP | CONNECTIONS
We are delighted to announce that Satellite Associates' Road Trip is off to a flying start and you can track its journey below.
Gill Walton | Scottish Borders 
"I live in the most South Easterly part of Scotland quite close to the Border with England. There are so many wonderful artists in this area, at least six that I know within a mile and a half of my remote, rural home and three of those have an international reputation. I have heard that, alongside Dumfries and Galloway it has the highest concentration of artists per population for the whole of the UK.  
It is a stunningly beautiful area with a dramatic coastline and rolling hills, but all this space has sometimes been to the detriment of the artistic community because we tend to be spread quite thinly and transport can be an issue in the Borders. This is why I believe organisations such as SSA have a particular importance here.
I am a contemporary figurative painter. Using pigment-rich oil paints, usually on aluminium I merge influences as diverse as historical portraiture, Jungian archetypes and dream worlds to create a unique visual language deep in metaphor. The work combines a research based practice with intuitive and emotional responses. As an educator and tutor I do a lot of art history research and this always seeps into my own techniques, colour palettes and compositions but the paintings have an emotional depth which is a reaction to current situations. It is always based around people and faces.
"It is quite a privilege and an honour to be the first one, but it is also quite scary. I was given a blank canvas and whatever I do on that canvas is setting the tone for the project going forward."
Images: ⓒ Gill Walton
---
Denise Zygadlo | Dumfries and Galloway
"Dumfries and Galloway has the greatest population of artists per head in its region and there are many openings to exhibit or get involved in art projects. For the last 17 years our annual Open Studio event, Spring Fling, has hosted an average of 100 studios, bringing regular visitors to the area, which boasts such beautiful scenery and coastline. Spring Fling is the flagship for Upland; an arts and crafts development organisation and opportunity for artists in the region to get to know and work with each other. 
We are fortunate to have The Stove Network, a hub for the creative community, in the centre of Dumfries town, with a diverse programme across the arts. The team works tirelessly to include the community outside an arts audience, bringing life back into the town centre. North of Dumfries the MERZ Gallery is developing local and incoming arts and cultural initiatives to engage with the communities of Upper Nithsdale, offering international residencies with studio space in a variety of restored local buildings. 
Having trained as a textile designer, on returning to my own artwork after child rearing, I began making collages involving fabric and printing. Using transfer techniques that embraced my interest in photocopied images, I focussed on the affinity between skin and cloth and our emotional relationship with cloth throughout our life.  
Drawing is an important part of my practice and I returned to it by exploring a love of dance, making a series of large detailed pencil works, looking at how patterns in cloth can describe a body's shape. Alongside these I made collages of my own cloth wrapped body images printed on silk chiffon. This led to combining bodies of classical sculptures with images of my own body, to create large collages on canvas. I also explored colour through a series of smaller scale collages.
"I was surprised how exciting it was to receive the parcel from the postman – like a secret mission! Then to open up such a beautifully packed, fabulous picture – I knew exactly what I wanted to add immediately – really good fun"
Image: ⓒ Lindsey Hamilton