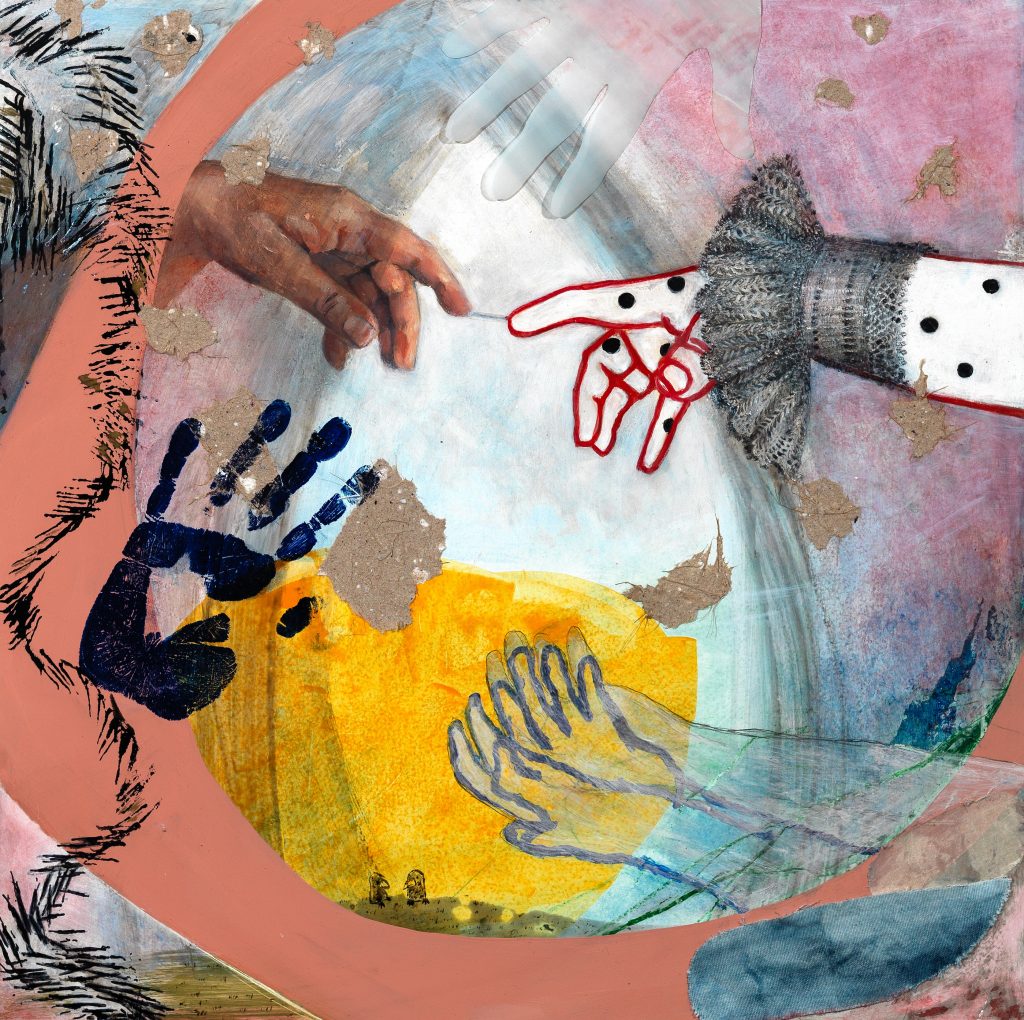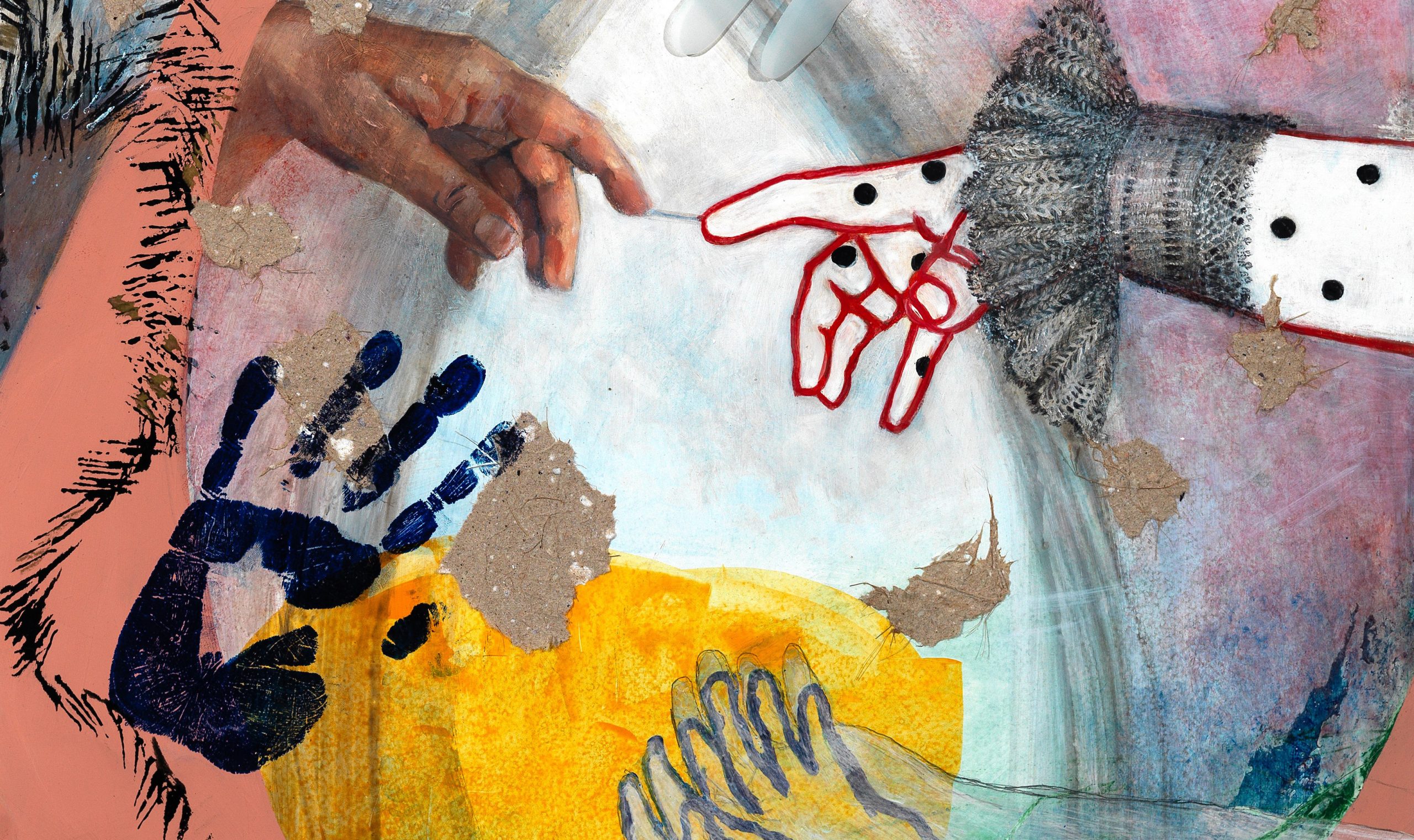 Enter here
Minimum donation £2 | 1 entry per £2 donated
As part of the Society of Scottish Artists 123rd Annual Exhibition, we take great pride in presenting 'Road Trip', a collaborative artwork which has journeyed around Scotland connecting artists and communities during our year of Covid.
Eleven of our Satellite Associates contributed to the canvas, starting from the Scottish Borders in December last year it journeyed through Dumfries & Galloway, Argyll & Bute, Glasgow then across to Ross & Cromarty and Inverness before shipping out to Orkney. From Orkney 'Road Trip' made its way down the east coast stopping in Aberdeenshire and Arbroath before finally arriving ten months later in Edinburgh.
This unique artwork is being raffled with all money raised feeding back into the Satellite Associate program in order to continue forging connections and easing communication with our more remote membership.
The Satellite program continues to evolve as Covid restrictions ease and we look forward to exploring more ideas and initiatives, gathering feedback and following up on introductions in the years ahead.
Road Trip Artists:
Gill Walton – Scottish Borders
Denise Zygadlo – Dumfries & Galloway
Rowena Comrie – Glasgow
Anoushka Havinden – Dunoon, Argyll & Bute
Ellis O'Connor – Uist
Gemma Petrie – Ross-shire
Jayne Austin – Inverness/Moray
Louise Barrington – Orkney
Susie Hunt – Aberdeenshire
Carol Sinclair – Angus & Dundee
Luke Vinnicombe – Edinburgh & Lothian
Eve Watson – Edinburgh & Lothian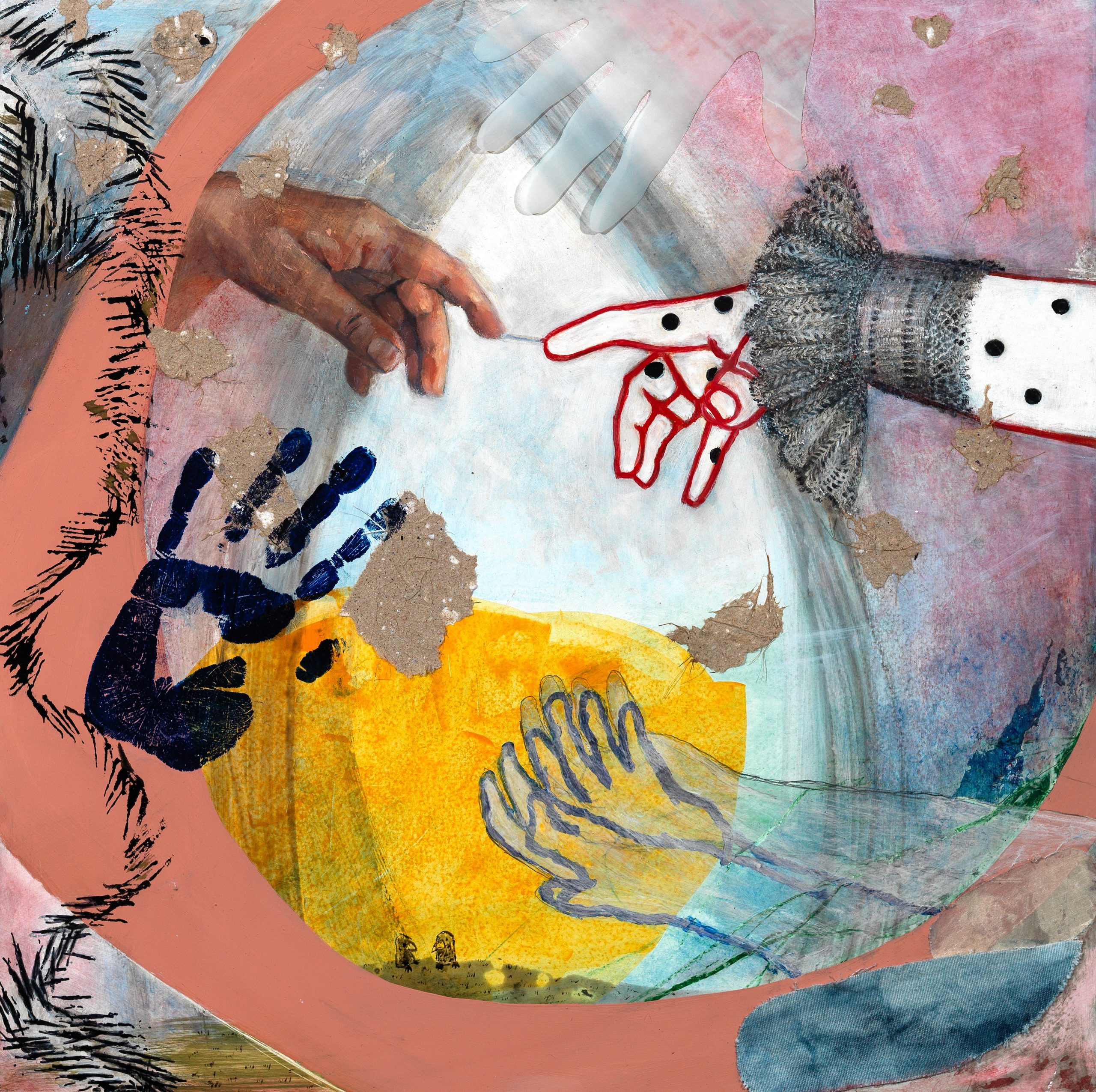 Image: Roadtrip, collaborative artwork