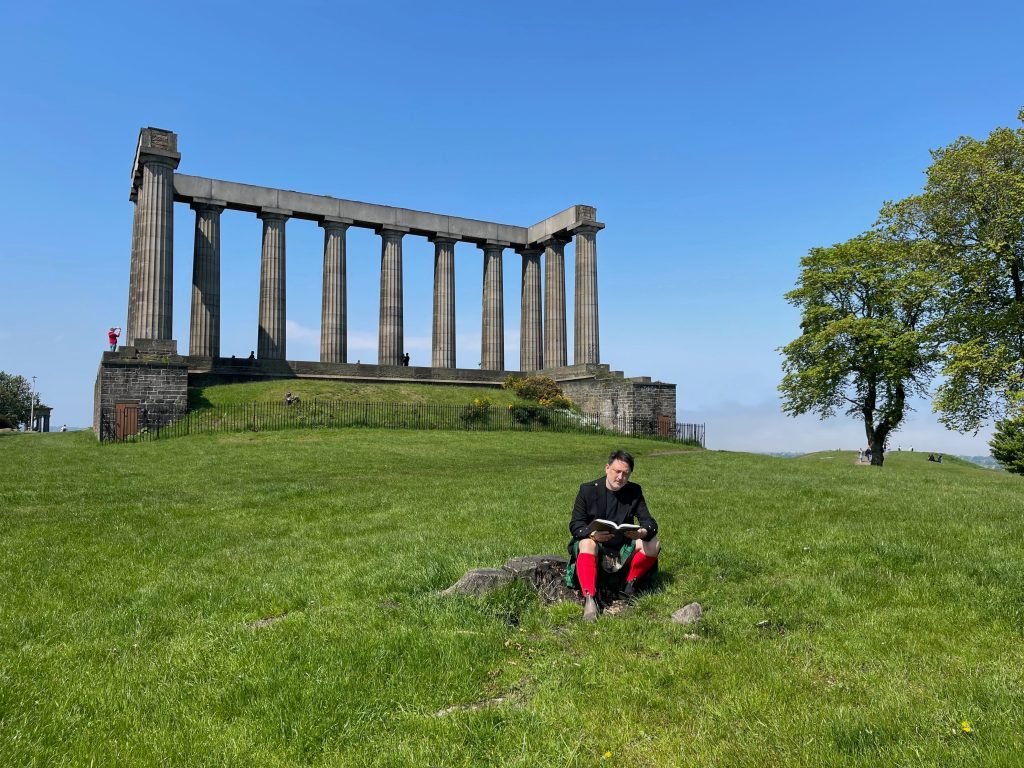 Saturday 20th November, 10am – sunset
Free – Streamed online – streaming tickets available HERE 
Scottish Manufactures is a live streamed, solo performance work, in two parts.
Starting at the north facing entrance to William Playfair's Royal Institution Building (now The Royal Scottish Academy) and using James Macpherson's Fragments of Ancient Poetry to transport the artist to Playfair's unfinished National Monument atop Calton Hill. From there the performance will continue to Napoleonic Monument to French Prisoners of War in Penicuik, commissioned by Alexander Cowan, where Napoleon's favourite book, Macpherson's Ossian Poems, translated by Melchiorre Cesarotti, will be recited.
The performance deals with the manufacture of a Scottish Identity.
Image: Harry Ross, Scottish Manufactures