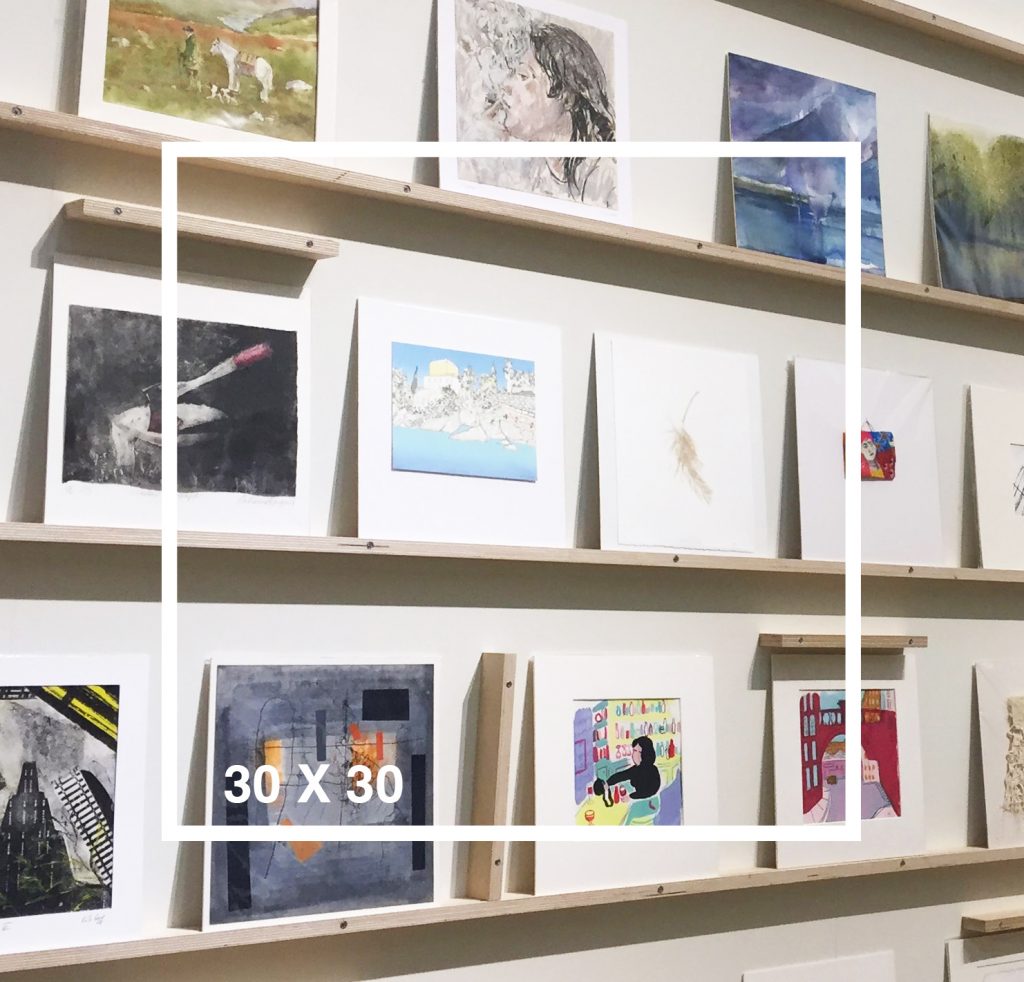 Friday 27 November 2020 – Sunday 31 January 2021 | Viewing Room

Due to popular demand this online exhibition has been extended into January 2021.
If you have any questions or if your work will not be available after the original dates please do email admin@s-s-a.org to let us know and we can remove the work from sale. 

30 x 30 Online Edition is an exhibition showcasing a variety of small artworks from across the breadth of the Society of Scottish Artists' membership. The exhibition, which shows works measuring 30 x 30 cm or smaller priced at £250 or less, is always a popular part of our annual show for both members and visitors alike.

Although the annual exhibition unfortunately couldn't go ahead this year, we are delighted to be running this element of it in a digital format. Each member of the SSA was invited to exhibit one piece of work, and we hope that you enjoy viewing the works. All of the exhibited work is for sale, and all purchases will support artists and the Society of Scottish Artists.

For all enquiries please contact admin@s-s-a.org
Image: SSA|VAS 30 x 30 2019, Royal Scottish Academy, Edinburgh.