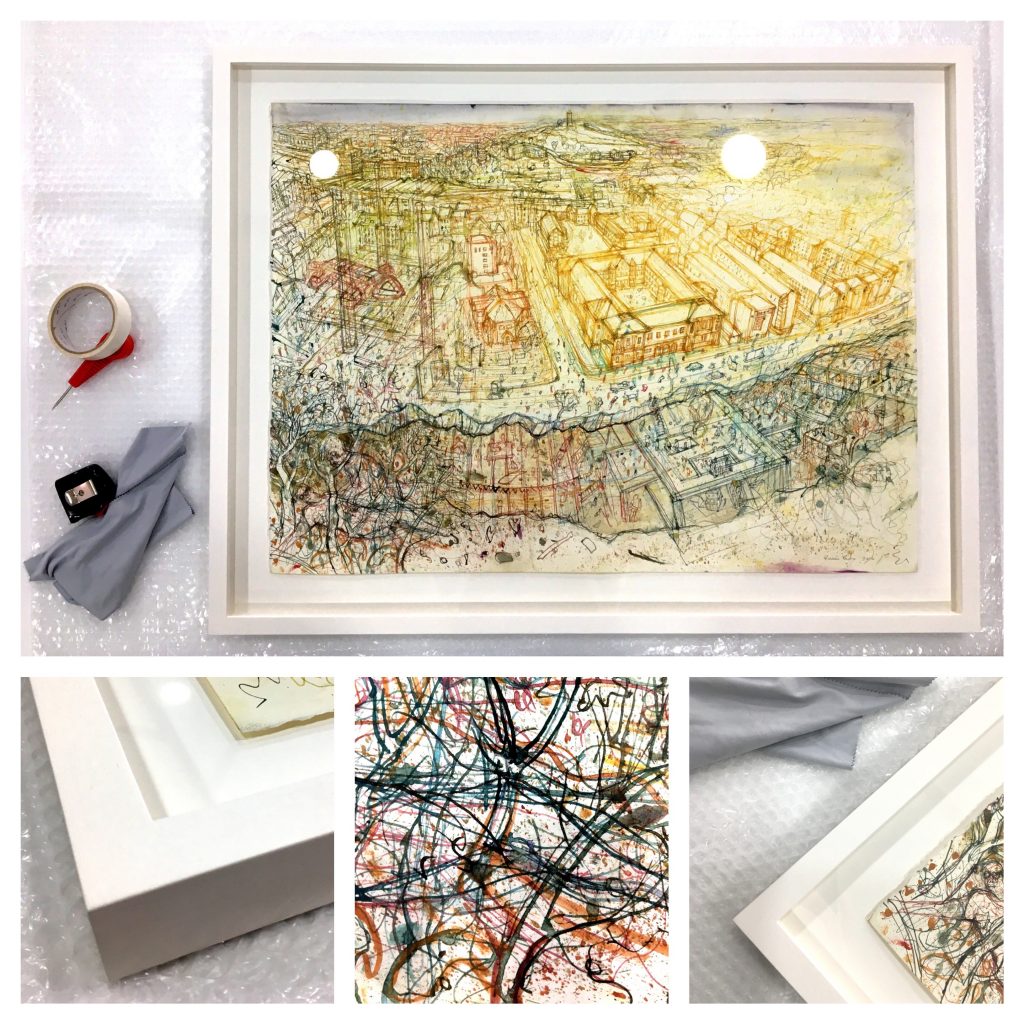 Preparing and presenting your artwork for exhibition is a vital part of any artist's professional practice. This session will provide guidance on the different options available for presenting your work, including tips and advice on framing and hanging. This will be led by SSA President Jamie McAteer, who also runs a successful framing business, and has worked with numerous artists and organisations providing framing and advising on presentation.
Thursday 15 October, 7pm
This programme of events is exclusively available to current Members of the Society of Scottish Artists. If you're not yet a Member, you can join here 
Image: Detail Framing Studio, featuring works by Robbie Bushe.