Annual Exhibition Volunteers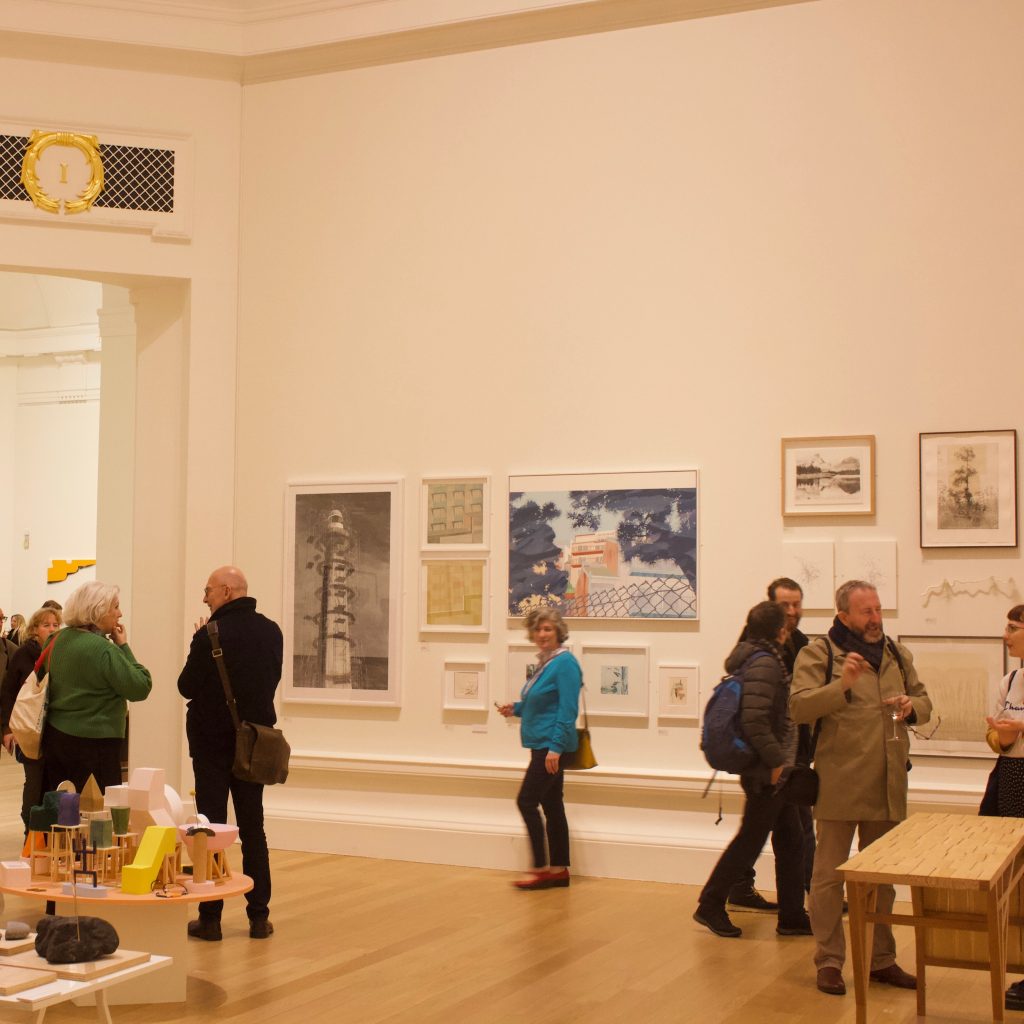 BE PART OF OUR VOLUNTEER TEAM
This year marks the 130th anniversary of the first ever Society of Scottish Artists exhibition at the Royal Scottish Academy.
As the exhibition approaches, we are looking for volunteers to help us complete the mammoth task ahead. The Society is an artist-led organisation and encourages all members to contribute to the Society and its activities. We employ 2 part time administrators, but the rest of the tasks required to facilitate the Annual exhibition are undertaken by a team of ambitious and dedicated volunteers, headed by our Co-Presidents.
WHAT'S INVOLVED?
You could be asked to participate in all manner of tasks from filling and painting walls, assisting artists with their install, facilitating the hand in, wrapping work for transportation, post-office runs, un-wrapping / re-wrapping the 30×30 submissions and any other ad-hoc tasks that arise.
The role is unpaid but we can cover reasonable travel expenses on submission of a receipt, and we'll keep you well fed and watered. Volunteers will also be invited to join us for a drink (or two…) at the Private Views on the evening of Friday 16th December, as a thank you for your efforts.
We are really looking forward to celebrating this momentous anniversary and this is your opportunity to help us make the exhibition a memorable one
HOW TO APPLY
If you can spare us some time to help, complete this simple availability form HERE and we'll be in contact shortly after the deadline to confirm further details.
Deadline: Wednesday 30 November 2022, midnight